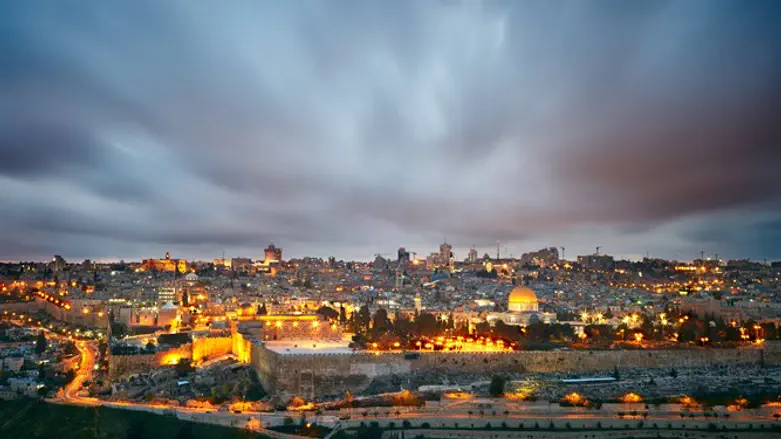 Jerusalem
iStock
Egypt on Wednesday blasted the approval of the United Jerusalem Bill in the Knesset earlier this week.
The bill, which the Knesset approved in its second and third readings on Monday night, stipulates that a majority of 80 Knesset members will be required to change the status of Jerusalem or for any transfer of territories from the capital within the framework of a future diplomatic agreement.
Ahmed Abu Zeid, a spokesman for Egypt's Foreign Ministry, said in a statement on the Foreign Ministry's website that the law "is in contravention of UN resolutions related to the status of the City of Jerusalem as being under occupation, and therefore the inadmissibility of any actions that would change the status quo in the city."
Abu Zeid added that "the law represents an obstacle to the future of the peace process, and achieving a just settlement of the Palestinian question, as well as jeopardizing the legal status of the City of Jerusalem, as it is considered to be one of the final-status issues that will be resolved through negotiations between the concerned parties."
Egypt is one of two Arab countries to have signed a peace treaty with Israel. The second country, Jordan, also blasted the United Jerusalem Bill on Tuesday.
Jordan's Foreign Minister, Ayman Safadi said the bill, as well as the Likud Central Committee's approval of a motion to apply sovereignty over Judea and Samaria, "are null and void under international law."
"Israel continues to adopt illegal unilateral decisions that deny region the peace it deserves and is in world interest," added Safadi.
Similarly, Nabil Abu Rudeineh, the official spokesman of Palestinian Authority (PA) chairman Mahmoud Abbas, accused Israel and the United States of declaring war against the Palestinian people.