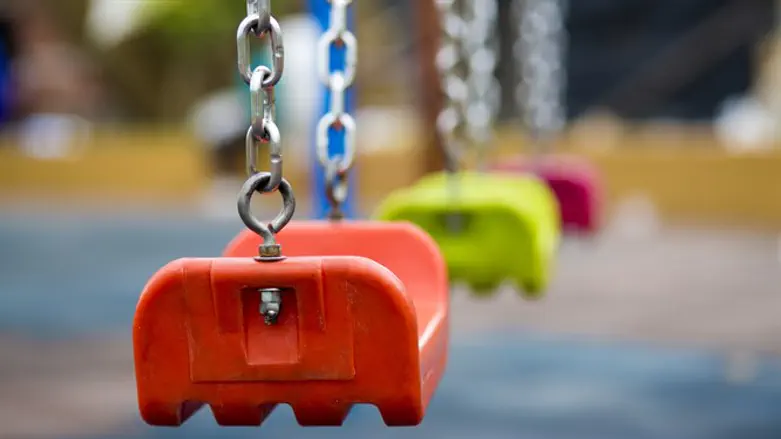 Playground
iStock
Under pressure from federal and state lawsuits, a town in northern New Jersey on Thursday amended in a 6-1 vote an ordinance restricting the use of parks and playgrounds to local residents.
Mahwah's ordinance, created on December 15, was intended to provide a solution to local residents' complaints that haredi families from New York's neighboring Rockland County were crowding local playgrounds.
Jewish groups claimed the ordinance was intended to discriminate against haredi Jews. However, the law was never enforced. Thursday's vote come after New Jersey Attorney General Christopher S. Porrino and a Jewish group sued the town for discrimination.
Meanwhile, Mahwah Council President Robert Hermansen denied the ordinance was motivated by anti-Semitism and said the media is portraying the town inaccurately.
"I know a tremendous number of people in this town who are Jewish and don't feel the way you do," he told one protester.
In July, a haredi group sued Mahwah for ordering it to remove an 'eruv (halakhic Sabbath boundary consisting of a cord or pipe strung high up on poles to surround an area) from utility poles in the town.
On December 14, the Mahwah Township Council voted to withdraw a measure that would have prohibited the posting on utility poles of "other matter," which would include the white PVC pipes used to demarcate the artificial boundary. According to Jewish law, the eruv allows Jews to push and carry objects outside their homes on the Sabbath and holy days.