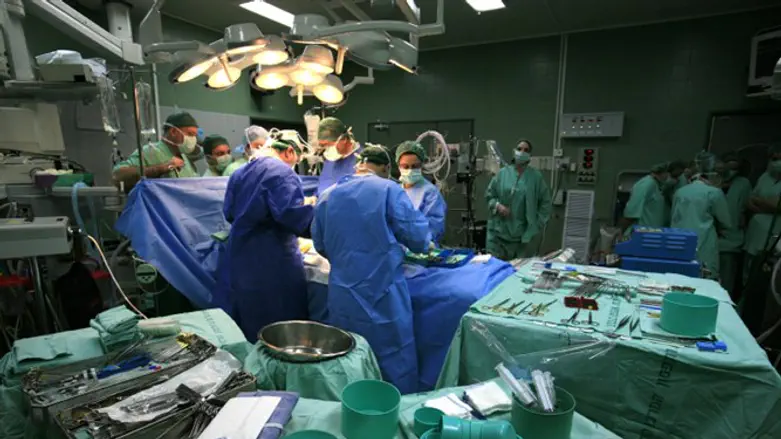 doctors in action (illustration)
Flash 90
At least four haredi Jews from the US who traveled to Mexico for "bariatric surgery" have returned without kidneys, Yeshiva World News reported.
Bariatric surgery includes any number of medical procedures which shrink or reconfigure the stomach for purposes of weight loss.
According to Yeshiva World News, the victims reported not feeling well upon returning to their homes in the New York area, after which it was found that their kidneys had been stolen from them.
Mexico has become a popular destination for US residents seeking bariatric surgery, due to the lower cost of the surgery in Mexico and the fact that US insurance companies are not always ready to cover the procedure in the US.
The report noted that bariatric surgery in the US costs on average between $10,800 and $35,000.
In contrast, the surgery in Mexico costs on average between $3,000 and $11,000.
While the report has raised eyebrows on social media - with many users noting the similarity to popular urban legends of clandestine organ trafficking operations - Yeshiva World News says the story was confirmed by one of the four victims.