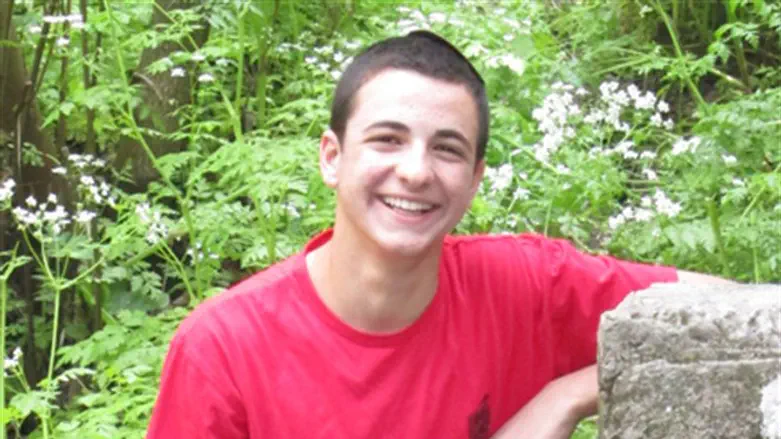 Gilad Shaar
Family photo
The Shaar family, who lost their son Gilad to Hamas terrorists in the summer of 2014, is organizing a meet-up of children who were named after him.
Eyal Yifrah, Gilad Sha'ar, Naftali Frenkel were abducted and murdered in June 2014 by Hamas terrorists Marwan Kawasmeh and Amer Abu Eisha of Hevron. The bodies were found eighteen days later, bound and buried in a shallow grave in a field, and the terrorists were later eliminated in a shootout with police.
"Since the kidnapping and murder, we've seen several parents name their children after Gilad, and we want to thank them and stay in touch with them," Bat-Galim Shaar, Gilad's mother, told Yediot Aharonot.
"We searched for an idea which would eternalize Gilad and everything that was done during the days that passed until the IDF found him, and the idea of a meet gives a kind of continuity to Gilad's life, which was cut short too early. It was important to us to hold this event on Tu Bishvat (the birthday of the trees), because of the day's connection to planting and growth."
Ahead of their February 2 event, the Shaar family hopes to contact as many families as possible.
During the event, which will be held in Gush Etzion, a path named for the three boys will be inaugurated.