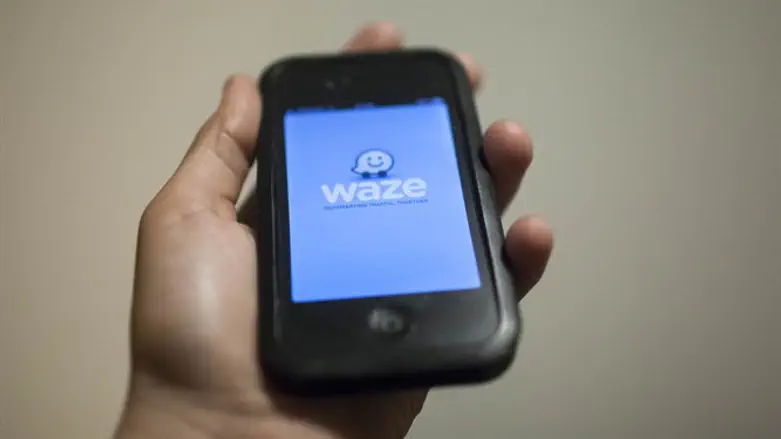 Waze (illustration)
Yonatan Sindel/Flash 90
A small borough in New Jersey has decided to push back against the phenomenon of traffic created by navigation apps such as Waze and Google Maps.
According to The New York Times, police in the New Jersey borough of Leonia will, starting in January, be penalizing nonresidents who use 60 local streets during rush hours, in an attempt to fight congestion created by the use of navigation apps.
"Without question, the game changer has been the navigation apps," Police Chief Tom Rowe told The New York Times, explaining that "When the primary roads become congested, it directs vehicles into Leonia . . . We have had days when people can't get out of their driveways."
The borough plans to issue yellow tags for residents and local employees to hang in their cars as an identifying sign; as of January 22, anyone who does not have a yellow tag will face a $200 fine for driving on borough streets during morning and afternoon rush hours.
"It's a very extreme measure for very extreme traffic." Rowe said. "Would I prefer not to do this? Of course. But I would rather try something and fail than not try anything."
Waze defended its practice of rerouting drivers from congested main roads to smaller communities, noting that it shares free traffic data with municipal planners around the country who are free to use the information to reduce traffic burdens, such as by creating new time sequences for traffic signals.
A spokesman for Waze said the app employs a "holistic" approach that takes local community input into account. "If a road is legally reclassified into a private road, our map editors will make that change. It is our goal to work holistically with our community of drivers, map editors and city contacts to improve the driving experience for all."