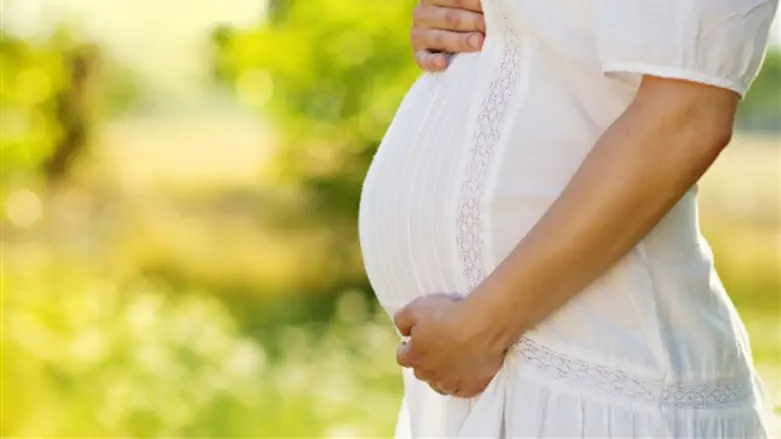 Pregnant woman (illustration)
Thinkstock
Traffic cop pulled over a vehicle which was swerving between other cars on Begin street in Jerusalem Sunday. When the vehicle pulled over, the officers saw the reason the driver could not afford to wait in traffic - his wife was in labor.
The policemen did not think twice. They asked the husband to follow their car, using the sirens to clear the way. The police stayed with them until they reached Shaarei Tzedek Medical Center.
The couple thanked the cops and rushed to the maternity ward. Shortly after arriving at the hospital, the police were informed that the birth went smoothly and that both mother and child were doing fine.
"We noticed the car moving erratically and immediately realized that something was wrong. When we saw the woman, we immediately jumped into the car and told the husband to drive after us," the police stated.