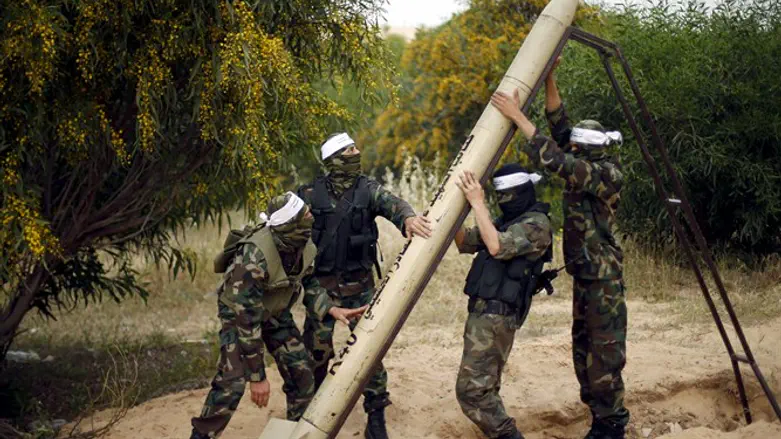 Rocket fire (illustration)
Reuters
The "Red Alert" incoming rocket siren was heard on Tuesday evening at around 10:47 p.m. in two localities in the Hof Ashkelon Regional Council in southern Israel.
Upon investigation, the IDF Spokesperson's Office stated that it appeared that a rocket had been fired from Gaza into Israeli territory.
It is not yet clear whether the rocket exploded in Israeli territory.
Since Israel exposed a terrorist tunnel on the Gaza border a few days ago, rocket fire from Gaza into Israeli territory has been renewed, at an extent not seen since Operation Protective Edge in 2014.
On Monday night, rocket sirens were heard in the Ashkelon and Hof Ashkelon regions in southern Israel at around 11:30.
Shortly thereafter, the Iron Dome anti-missile system intercepted two rockets that fired from Gaza towards the area. No physical injuries or damages were reported.
The IDF later attacked positions belonging to the Hamas terrorist organization in northern Gaza, saying it "considers the Hamas terrorist organization solely responsible for what is happening in Gaza."