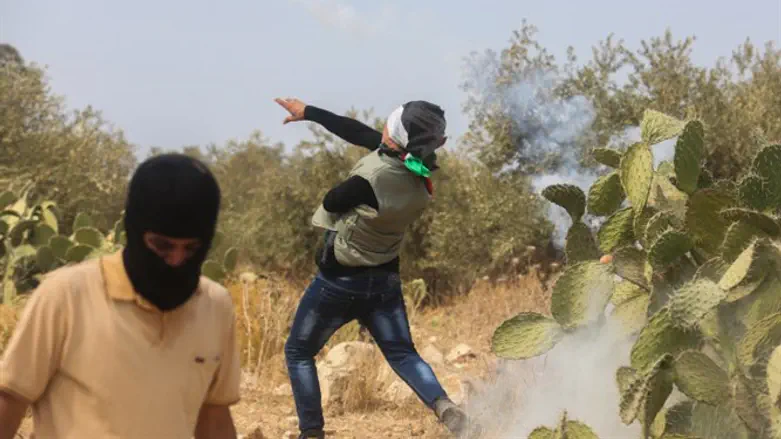 Rock-throwing Arabs
STR/Flash 90
The IDF concluded its investigation into the attempted lynching of a group of schoolchildren on a Bar Mitzvah hike in Samaria two weeks ago.
A mob of Arabs attacked the group of 25 children and threw stones at them. The hikers hid in a cave. When help did not arrive quickly, the adult chaperones opened fire on the attackers, killing one.
The results of the IDF investigation were presented to Central Command chief Major General Roni Numa on Sunday. The investigation concluded that the attackers had attempted to harm the hikers and that the hike had not been properly coordinated with the IDF.
The investigation also concluded that the attempted lynching represented a threat to the hiker's lives.
According to the report, the arrival of IDF forces may have prevented the situation from deteriorating even further.
The report included recommendations that the IDF review the proper procedures for coordinating events such as hikes with the leaders of the Jewish communities in Judea and Samaria to prevent similar incidents in the future.