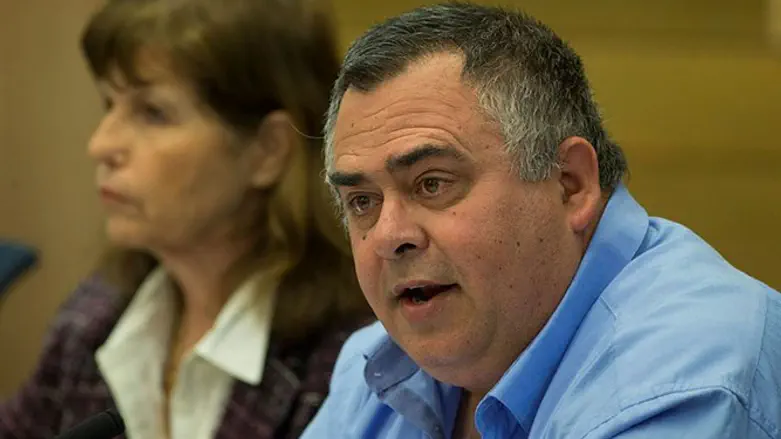 MK David Bitan
Flash 90
Coalition Chairman MK David Bitan (Likud) will be grilled by police for the third time on Sunday at the Israel Police Lahav 433 national crime headquarters. Police suspect Bitan of accepting bribes as part of a sweeping investigation that has already snared a number of officials from the Rishon Lezion municipality.
Police first revealed last week that they had been conducting a secret investigation into Bitan's dealings dating back to when he was Rishon Lezion's deputy mayor. Bitan was interrogated last Sunday for nearly 14 hours on suspicion of bribery, fraud, breach of trust, and false registration of corporate documents during his tenure as Rishon Lezion's deputy mayor.
Police are investigating Bitan over suspicions that he accepted bribes while chairing Rishon Letzion's planning committee in order to pay off massive debts he owed to shady loan sharks as a result of his mismanagement of the Rishon Letzion soccer team. A 2016 investigation by Channel 10 revealed that Bitan had owed as much as 6 million shekels, and Bitan has never revealed where he received the money to pay it off.
On Friday Hadashot 10 reported that police posses a recording of Bitan incriminating himself during a conversation with Rishon Lezion builder Moshe Yosef, who is also a suspect in the case. According to the report, the two can be heard counting money together. The recording came from a bugged piece of furniture from one of Yosef's stores in Rishon Lezion.
Other than Bitan, police detained a senior Tel Aviv official, a well-known contractor, and two representatives of Likud in Rishon Lezion. A parliamentary aide to Transportation Minister Yisrael Katz was also detained in the probe.
Police also investigated Bitan in 2010 over allegations that building contractors paid his debts in return for city contracts, but the case was closed without charges.