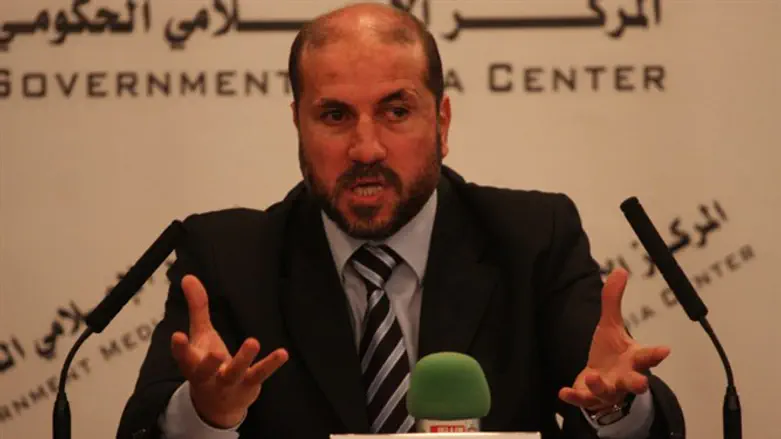 Mahmoud Habbash
Flash 90
Mahmoud Al-Habbash, a senior adviser to Palestinian Authority (PA) chairman Mahmoud Abbas, on Saturday declared that an American recognition of Jerusalem as Israel's capital will destroy the peace process.
His comments followed reports that U.S. President Donald Trump could recognize Jerusalem as Israel's capital as soon as Wednesday.
"Any American declaration of recognition of Jerusalem as the capital of Israel – if there is one – would mean total destruction of the peace process," said Al-Habbash, who was quoted in Israeli media.
"The whole world will pay a price for any change or harm to the political reality of Jerusalem," he warned. The Yediot Aharonot newspaper noted that Al-Habbash made the comments with Abbas standing at his side, meaning that Abbas fully backed the remarks.
"The Arab states stand by us, especially Saudi Arabia and Egypt, and the entire Arab-Islamic nation is united in one position," Al-Habbash further claimed.
Hamas also responded to the reports earlier on Saturday, calling for a new "intifada" if Washington recognizes Jerusalem as the capital of Israel or moves its embassy from Tel Aviv to Jerusalem.
"We warn against such a move and call on the Palestinian people to revive the intifada if these unjust decisions on Jerusalem are adopted," Hamas said in a statement.
Any decision to move its embassy there would be "a flagrant attack on the city by the American administration" and give Israel "a cover for continuing its crime of Judaizing the city and emptying it of Palestinians," it added.
Meanwhile on Saturday, a U.S. government source indicated that if Trump recognizes Jerusalem as Israel's capital, moving the Embassy from Tel Aviv to Jerusalem will be delayed considerably.
According to the source, "The President has been speaking for some time about officially recognizing Jerusalem as Israel's capital, as a way of partially fulfilling his promise to move the U.S. Embassy to Jerusalem."
"Trump's announcement would allow him to sign a waiver deferring the Embassy move, as previous presidents did, while allowing him to continue advancing talks between Israel and the Palestinians," added the source.