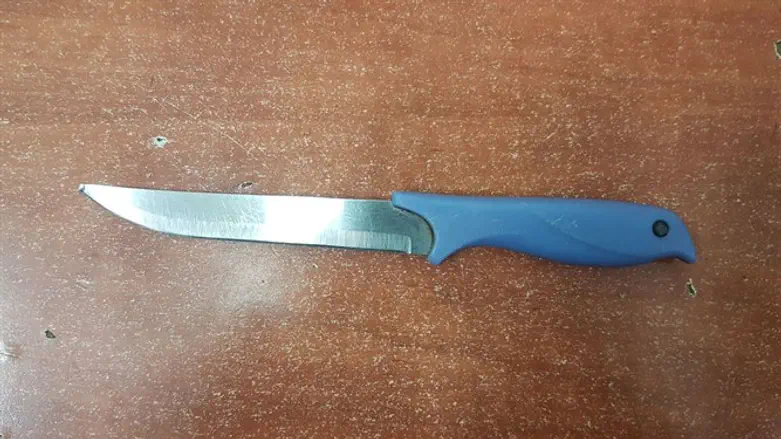 Knife found on Arab suspect yesterday
Police spokesperson
Israeli security forces nabbed an armed Arab teenager as he attempted to enter a holy site in the city of Hevron in Judea, south of Jerusalem Monday morning.
Border Police officers operating a security checkpoint at the entrance to the Tomb of the Patriarchs spotted the suspicious teen, estimated to be about 16-years-old, and ordered him to lift up his shirt. Officers found a concealed knife on the suspect and took him into custody for questioning.
Yesterday, Border Police officers foiled a similar attempt by another Arab teenager to smuggle a knife into the holy site.
Officers stationed at one of the entrances to the Tomb of the Patriarchs spotted a 17-year-old local who aroused their suspicions. He was later found to be carrying a knife on his person. He was arrested and transferred for interrogation.