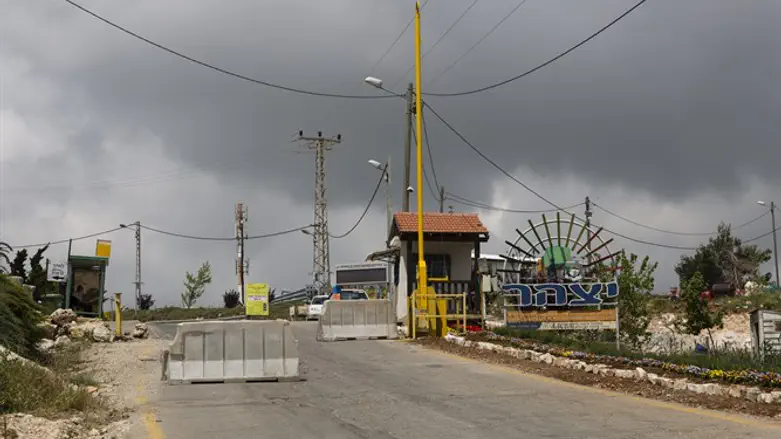 Yitzhar
Flash 90
A 14-year-old girl fell on Sunday into a pit about eight meters deep in the community of Yitzhar in Samaria.
The girl was located after hours of searching around 11:00 p.m. and was rescued from the pit by members of the Shomron rescue unit.
Magen David Adom paramedics then evacuated her to the Schneider Children's Hospital in Petah Tikva, where she was listed in light to moderate condition.
The girl, who is fully conscious, is suffering injuries to her body and face.
Senior Magen David Adom paramedic and a volunteer in the Samaria rescue unit, Yeshayahu Ben Pinchas, and paramedic Avichai Ben Tzeruya said, "After hours of searching, the girl was found in the pit into which she fell while walking a dog at about 3:00 p.m. in the afternoon."
"The pit was a narrow one, about eight meters deep. After the volunteers rescued her, we took her to the ambulance and carried out medical examinations. She was fully conscious and suffered injuries to the face and body and was upset. We evacuated her to the Schneider Hospital for further tests and treatment," they added.