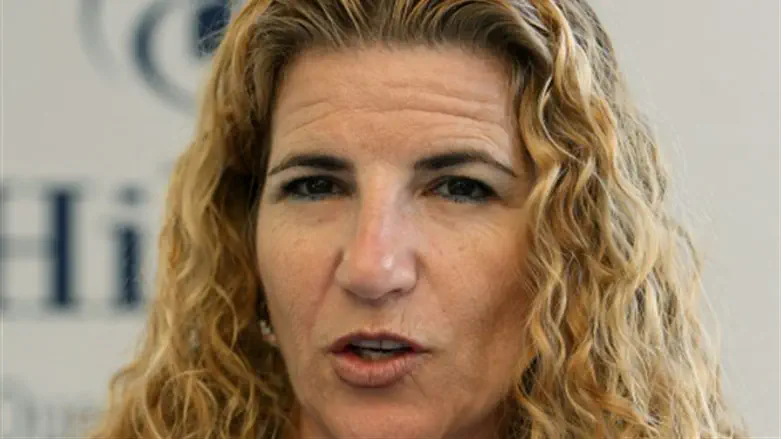 Hadas Shteif
Flash 90
Army Radio reporter Hadas Shteif at a Shabbatarbut event in Ness Ziona claimed former Prime Minister Ehud Olmert sexually harassed her several years ago.
Speaking to Amalia Dwek, the event organizer, Shteif said the incident occurred when she worked at the Israel Broadcasting Authority's studios.
After the Shabbatarbut event, Shteif tweeted, "It is all true. I spoke the truth to many people. I was grossed out. I have not forgotten. Because of what I went through, I believe the words of every woman who dares to speak up 30 years later."
"We are in the midst of a revolution. For the sake of today's youngsters, for the sake of everyone's granddaughters and grandsons. This is our responsibility. We will not fear nor will we hide, even if we are attacked for speaking up. This is a price I am willing to pay in order to help the next generation."
In recent days Shteif said several women complained to her that radio broadcaster Natan Zahavi harassed them. In response, Zahavi said he would "expose all the sex crimes of which Shteif herself was guilty" and called her a "vampire." Shteif responded that she is "not afraid of him, let him sue me."