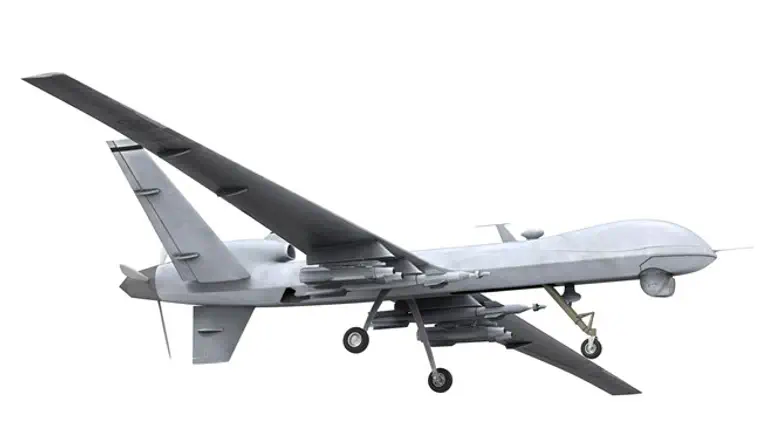 Predator drone
iStock
A day after the State Comptroller report on the drone threat, the defense establishment has offered a number of solutions.
One of them which has already been proven in the field is "Red Sky" developed by IMI Systems, a short-range air defense system that uses shoulder missiles (in the customer's possession) and is designed to intercept aerial targets mechanically, using autonomous scanning, tracing, and dispatch capabilities.
The system is lightweight, portable, and provides an effective defensive response against a variety of low-altitude aerial threats.
Recently, the system's capabilities were extended to deal effectively with the growing drone threat for protecting strategic sites, protecting borders, and protecting facilities in urban areas.
Red Sky provides a comprehensive response against the drone threat, from detection, threat identification, target lockout, automatic tracking, jamming, and neutralization before the drone carries out its mission.
Aerial target
iStock
The system is integrated with advanced radar detectors for drones within ranges of a few kilometers, is equipped with an advanced thermal camera for investigating and identifying the threat, as well as ability to lock on the target, After locking the system tracks the target and enables the operator to disrupt or neutralize it in an effective range from the protected site.
The jamming impedes the communication between operator and drone over several broadcast frequencies, and also disrupts navigation abilities, thus precluding continuation of the mission.
The system can be integrated into a defense system for sensitive installations, in urban and/or other areas. In addition, the system can be installed on a vehicle and protect maneuvering forces against aircraft and drones.
In recent months the system underwent a series of trials and demonstrations under difficult weather conditions in day and night with great success with one of the most advanced Western armies in the world.
Military drone
iStock