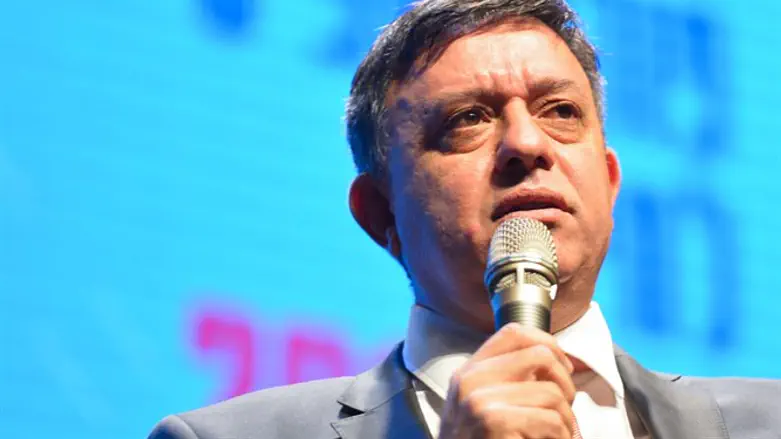 Avi Gabbay
Avi Dishi/Flash 90
Leftist politicians were livid on Monday evening after Zionist Union chairman Avi Gabbay said in a conversation with students that "the left has forgotten what it means to be Jewish."
Meretz chairwoman Zehava Galon said in response, "No, Avi, you are the one who forgot. There is no contradiction between Judaism and liberal values, and not all Jews are prepared to bow down to the haredi or religious Zionist version of Judaism. The left who founded your party once knew this."
MK Michal Rozin (Meretz) said, "Not only have we not forgotten what it means to be Jews, on the contrary. In contrast to Orthodox Judaism, we contain all the streams and expand the Jewish tent by providing space to all those who choose to be part of the Jewish community in accordance with his path and faith."
MK Micky Rosenthal (Zionist Union) tweeted, "I am a leftist, I am a Jew, and I have no problem with my memory."
MK Ksenia Svetlova (Zionist Union) also replied to Gabbay and said, "No, we did not forget anything . We are Jews and, as such, will continue to promote a just, liberal, inclusive agenda that is not based on exclusion and hatred of other peoples or Jews."
MK Ilan Gilon (Meretz) tweeted, "Being Likud B is one thing, but now to also be Netanyahu B? Nobody will teach us about Judaism and heritage, because we derive our values from our heritage as well as from the heritage of others."
Monday's remarks are not the first time that Gabbay has outraged politicians from the left and specifically from the Labor party which he heads.
Gabbay last month caused a firestorm when he said he opposed evicting Judea and Samaria residents from their homes in the event of a future peace deal with the Palestinian Authority.
MKs from the Zionist Union distanced themselves from Gabbay's comments. He refused to retract them, insisting that his position is not an obstacle towards a future peace agreement.
Previously, Gabbay also said that he would not sit in the same coalition as the Arab Joint List party.
"We will not sit with them, unequivocally. I do not see anything that connects us to them," Gabbay said at a cultural event in Be'er Sheva.