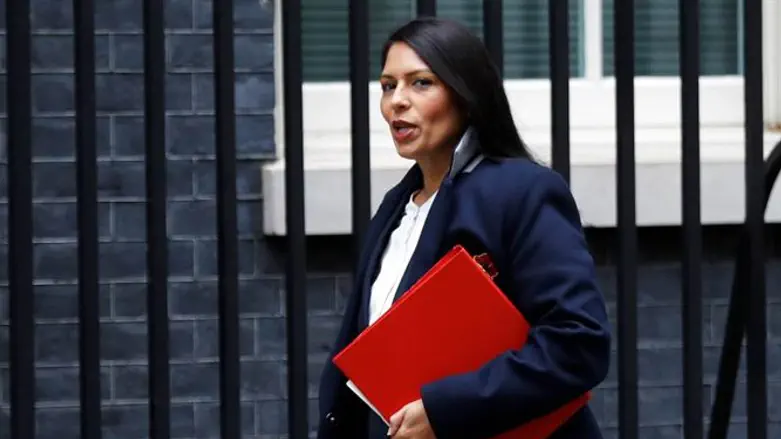 Priti Patel
Reuters
Dr. Natan Aridan, of the Department of Politics and Communications at Hadassah Academic College and a researcher at Ben Gurion Institute for the Study of Zionism and Zionism at Ben-Gurion University, addressed the recent resignation of British Secretary of State for International Development Priti Patel following revelations that she made unauthorized meetings with Israeli officials.
Patel, a member of the Conservative party's "Thatcherite" wing met with senior Israeli leaders while vacationing in the Jewish state this August.
According to Dr, Aridan, relations between nations, even allies, are governed by rules of diplomacy. "Even when you are vacation in another country, when you meet official representatives of that nation, you have to report those meetings when you are in an official position. The State of Israel also had to check with Britain whether the meetings where held with the knowledge of the British government."
"It's also a big mess for the Israel lobby in the Conservative Party, and of course it strikes the government of Theresa May, whose situation is not good politically. This is already the second resignation of a minister.
Dr. Aridan said that when secret diplomacy in which Israel is involved is exposed, Israel is harmed diplomatically. "We remember the incident in which pro-Israel elements were exposed while acting against anti-Israel members of parliament."
"All of this is bad for Israel, which suffers a global image problem. The wisdom of diplomacy is knowing ho you have the authority to speak with, and our Foreign Ministry should have known that Minister Patel had no authority to speak with them."