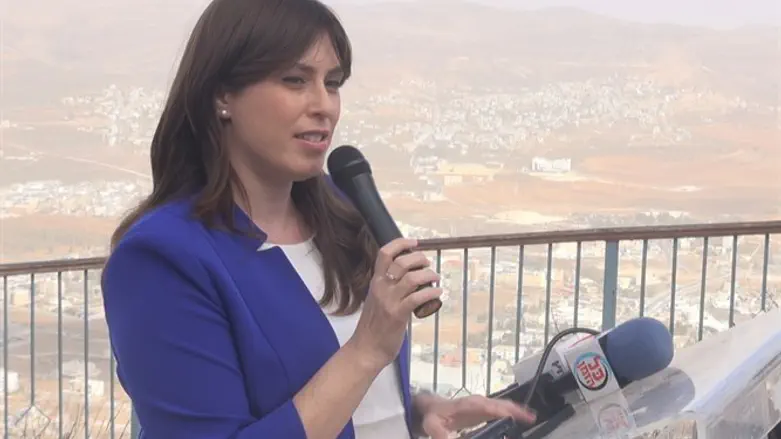 Tzipi Hotovely
Yoni Kempinski
The Hillel organization at Princeton University, which invited Deputy Foreign Minister Tzipi Hotovely to lecture to students, abruptly canceled the lecture at the last minute.
The lecture, which was supposed to take place on Monday, was canceled without justification in the morning, hours before it was to take place, following pressure by the Alliance of Jewish Progressives.
Deputy Foreign Minister Hotovely sent a sharply worded letter to the organization that canceled the lecture, but has decided to give the lecture despite the cancellation. Chabad House will host Hotovely in Princeton instead.
Hotovely said that "the cancellation of my lecture at Princeton attests to a deep and profound crisis of values. A liberal dictatorship is being conducted that actually prevents American students from hearing an official representative of the Israeli government."
"The reality in which a variety of opinions is not permitted to be heard on campus is a fatal blow to academic freedom and a violation of freedom of thought. Instead of giving the young American an opportunity to hear a variety of opinions, a narrow mindset prevents him from doing so," added the deputy minister.
Hotovely is currently on a tour of prestigious U.S. university campuses for the purpose of fighting anti-Israel propaganda and the spreading of lies about the State of Israel.
She has already lectured at Columbia University, and is scheduled to speak at New York University on Tuesday.