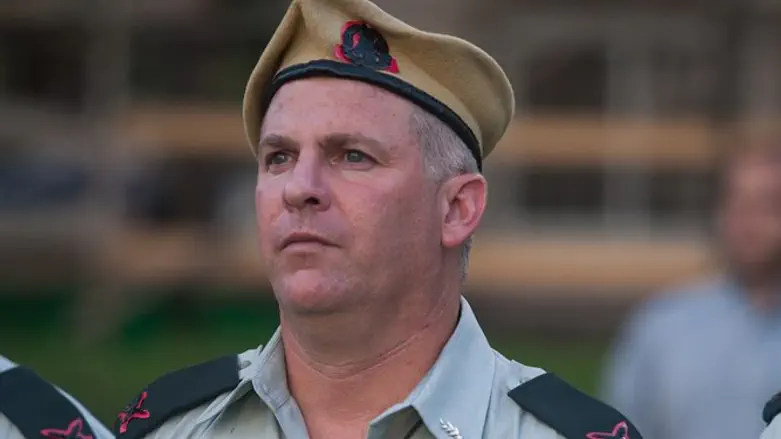 Mordechai Kahane
IDF Spokesman
IDF Chief of Staff Gadi Eizenkot met today (Monday) with the Commander of the Border Protection Division and the Chief Combat Officer, Brigadier General Mordechai Kahane, following allegations against him.
In the conversation, Kahane asked the Chief of Staff to allow him to end his term of office early and to withdraw from the IDF. The Chief of Staff accepted the request.
"The Chief of Staff emphasized that the officer's actions are not appropriate behavior expected of an IDF officer, but to his credit he also has his significant military past in a variety of command and combat positions from nearly thirty years of service," he said.
Kahane was suspended from military service after an investigation in which suspicions surfaced that for a long time, Kahane had held on to military and civilian equipment without authorization.
The investigation revealed that Brigadier General Kahane used a private container to transport and hold a Kalashnikov rifle, a pistol, night vision equipment, and bullets. It was transferred from one base where he served to another base.He used the weapons for private purposes and then hid them and asked his driver to hide them. The Kalashnikov rifle is allegedly a weapon that was taken as loot in battle, and apparently once served Hamas.