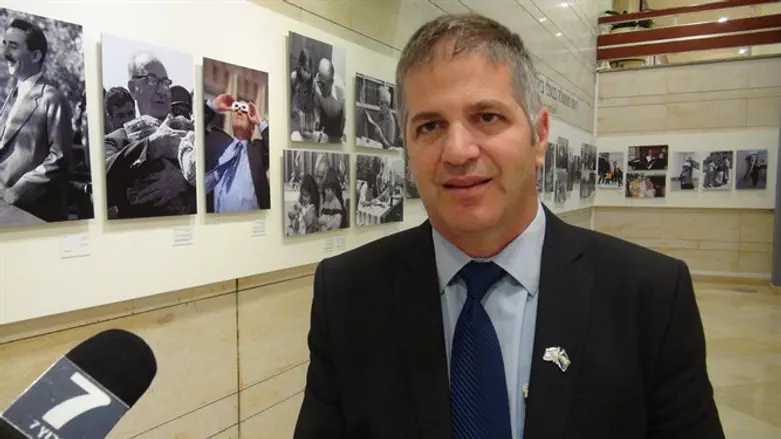 Yoav Kish
Hezki Baruch
The amendment to the "Boycott Bill," which "gives teeth" to enforcement against boycotters of Israel who hail from the BDS movement, was approved at noon on Sunday by the Ministerial Committee for Legislation.

Minister of Strategic Affairs and Public Security Gilad Erdan, who spearheaded the Bill together with MK Yoav Kish (Likud), welcomed the development.
"I welcome the approval of the Boycott Bill that I initiated with MK Yoav Kish, Chairman of the Knesset House Committee," said Erdan. "The main boycott activists, who devote all their time to hurting Israeli citizens and the Israeli economy, must know that they can be charged an economic price for the damage they inflict on the State. "
According to Erdan, "The Bill that was approved allows us to file damage claims up to the amount of 100,000 shekels against boycott activists and organizations."
MK Yoav Kish also welcomed the approval. "The time has come for the state to have the ability to strike at the economic power behind the BDS movement, its satellites, and anyone calling for the boycott of Israel and its citizens. We will not stop until this phenomenon is completely eradicated. "