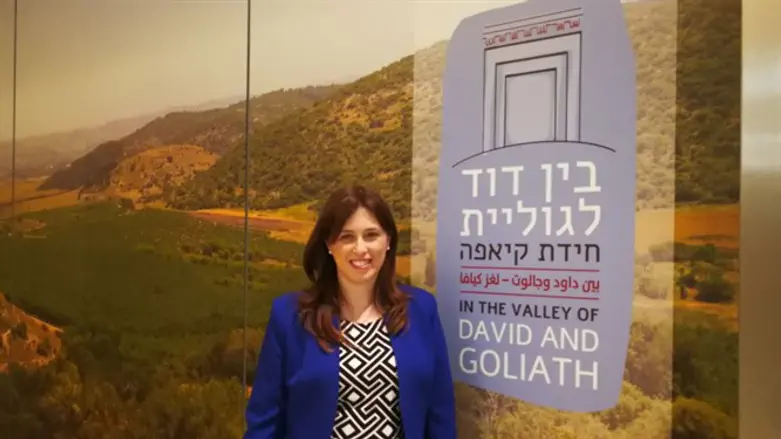 Hotovely at the museum
No Credit
The Museum of the Bible is due to open in two weeks in Washington, and Deputy Foreign Minister Tzipi Hotovely has been privileged to have an early glimpse on a special tour conducted by the museum's president.

"This is a unique museum that tells the story of the Bible, the Book of Books," Deputy Minister Hotovely said. "The museum embodies our rich heritage from the days of Creation and the values ​​the Bible has given humanity such as freedom and equality before God, the connection of the American founding fathers to the Bible, and the places in the Land of Israel where biblical events took place, such as the battle of David and Goliath in the Valley of Elah. "
"The museum is accompanied by Hebrew inscriptions along the way, and there is a kosher restaurant that serves Biblical food. I am very impressed by the museum, and it would certainly be right to establish a Bible Museum of this type in Israel as well, in our capital, Jerusalem, the source of the stories and prophecies of the Bible."
The Bible Museum in Washington covers eight floors and has 72 hours of interactive content, presenting the content in a modern way using advanced technology and a collection of thousands of Bibles in a wide variety of languages ​​(to date the Bible has been translated into about 1500 languages).

Bible stories are accessible through a tour of reconstructed biblical sites, and there is a separate floor where the Bible is presented in innovative and accessible ways for children, with games and experiential content that connect them to the biblical world.
מוזיאון התנ"ך ייפתח בוושינגטון