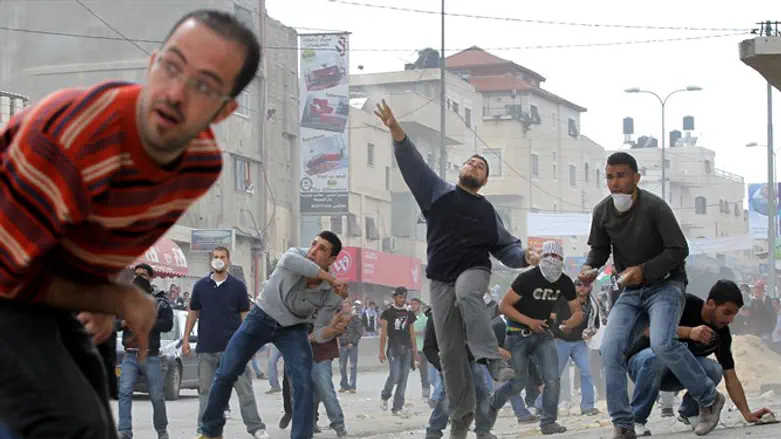 Arabs throw rocks (archive)
Flash 90
Two women from the radical leftist group Machsom (checkpoint) Watch, which regularly badgers IDF soldiers serving at checkpoints, were in for an unpleasant surprise, after they were nearly lynched by Arabs in a Samarian Arab village.
0404 reported that the incident unfolded when the two arrived at the Samarian village of Azzun to show their support for local Arabs. As one of the women extended her hand to give an object to some of the Arabs, another Arab at the scene snatched a bracelet from her wrist and started to run.
The two women chased after him in their car until they came to the neighboring village, where Arabs proceeded to attack them, pelting the vehicle with large rocks.
The women managed to escape the premises and, in the meantime, an IDF force rushed to the scene, fearing the worst.
An army official told 0404: "The foolishness of the radical left brings them to similar situations all the time, and they don't understand the constant danger to their lives." And by extension, although the official refrained from saying that, to the lives of the soldiers who come rescue them.
"Because of their foolishness, an IDF force had to halt operational activity and rush to the scene," he added.