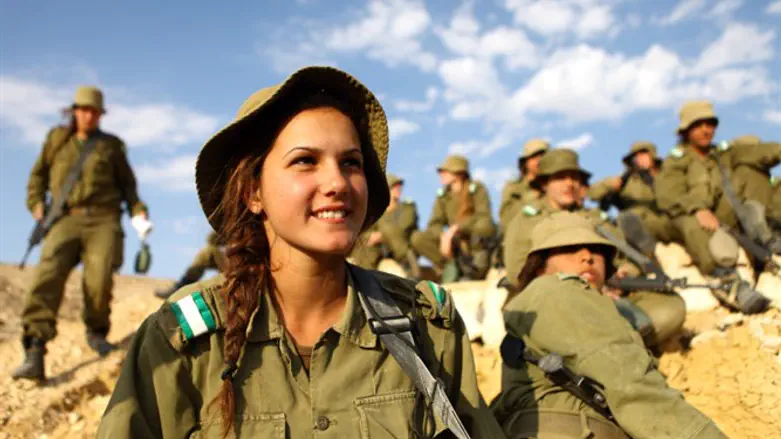 Female soldiers (illustrative)
Flash 90
The IDF has decided to freeze its rate of drafting females to combat positions, according to a Channel 2 report.
According to the report, while some 2,700 females are to be drafted to combat positions this year - a record number for female enlistment per year and 200 females more than drafted to combat positions last year - the army subsequently plans to "stabilize" the female combat draft rate in order to reassess the effect of army service on the young women.
Within this context, the army intends to assess the ability of female soldiers to withstand the physical and mental pressure inherent in combat positions, and how these pressures influence dropout rates. In addition, they intend to analyze the long-term physiological effects of combat service on women.
The results of these tests, the report noted, will help the IDF define future policy regarding women in combat; whether the army will continue to "stabilize" female draft rates, or whether it will further increase draft rates and the combat positions open to women.
Women have become increasingly prominent in Home Front Command and Air Defense Command, positions where they currently make up 50% of the soldiers, and Border Police, where they constitute 35%.. However, the report noted that the IDF has decided, at this stage, not to enable female enlistment in elite units such as Sayeret Matkal, Shaldag, Shayetet and 669, as well as regular infantry units, such as Golani and Givati.
Last year, 15 females enlisted in the armored corps as part of a pilot program; two have since dropped out. Those that remain in the program are to begin operational activity in March - but will not be placed in units that might cross into Gaza or Lebanon.