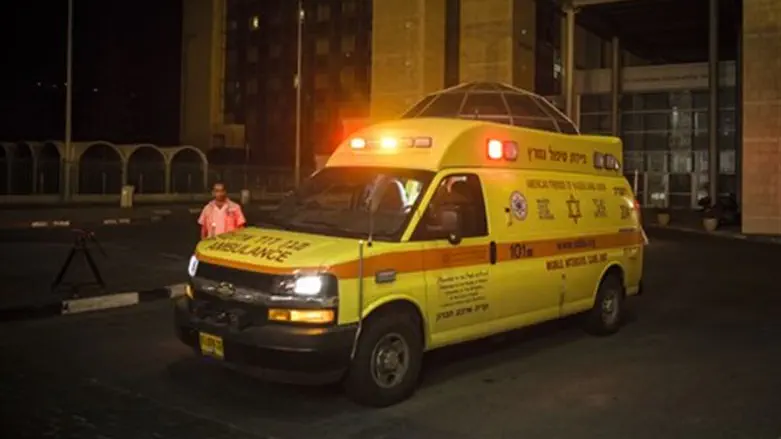 Ambulance
Hadas Parush/Flash 90
A Bedouin bus driver on Tuesday evening accidentally ran over his 6-year-old daughter, killing her.
The accident occurred in Ne'ot Hovav, near Be'er Sheva, when the father did not see his daughter in the area and accidentally drove the bus over her.
She suffered severe injuries, and family members brought her to Be'er Sheva's Soroka Hospital, where she died.
Israel Police at first believed the accident was a "hit and run". However, they soon realized there had been no report because family members had brought the girl to the hospital.
The investigation is ongoing.