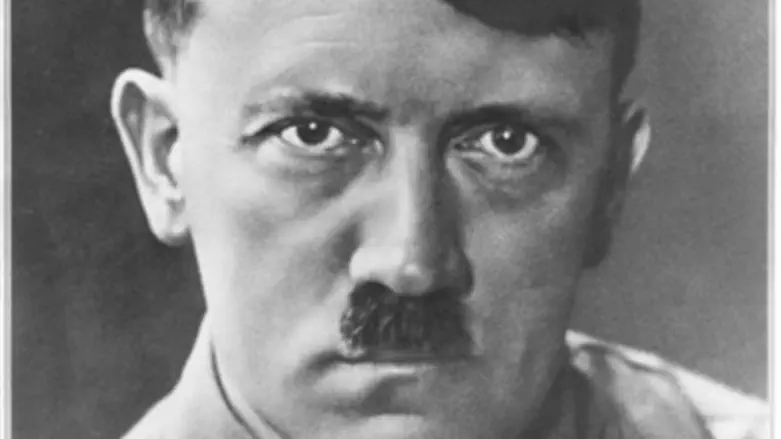 Adolf Hitler
Thinkstock
A German historian at the University of Aberdeen in Scotland has unearthed a 98-year-old document which reveals the details of Adolf Hitler's early political career immediately after the end of World War I.
Thomas Weber, a German-born history professor at Aberdeen, recently discovered written testimony from 1919 which suggests the future Nazi leader had actually preferred the German Socialist Party, and only settled on the National Socialist German Workers' Party (NSDAP, or Nazi) after being rejected by the Socialist Party.
The German Socialist Party, which like the Nazi party was staunchly nationalistic, was larger and more influential in the immediate aftermath of the First World War.
The document in question – based on the testimony of German Socialist Party founder Hans Georg Grassinger – described Hitler's attempt to join the party in the fall of 1919.
"In the autumn of 1919, around September, Hitler appeared in the office of the publishing house to see Grassinger and offered [to] write for the paper, and to join and work for the German Socialist party. He didn't have any money at the time and he also asked to borrow money from Grassinger. But they [told] him that they had no use for him in the paper and that they also did not want to have him in the party."
Had Hitler been accepted by the Socialist Party, says Weber, history might have been very different.
Weber noted that prior to his experiences in the Nazi party, Hitler had not shown a strong interest in leadership, and would "have been unlikely to ever come to power," Weber said, according to The Guardian.
"Until a year earlier, [he] had not shown any leadership qualities and had been happy to follow orders, rather than to give orders."
The document fills in an important gap in historians' understanding of Hitler's political career, Weber said, adding that it helped explain his later obsession with the German Socialist Party in the 1920s.
This is a story that has never been covered before. It finally explains his obsessive behavior, for the next few years, towards the German Socialist Party."
During the early 1920s, Hitler quashed all efforts to merge the NSDAP with the German Socialist Party – a seemingly inexplicable decision.
"Had it not been for Hitler's steadfast refusal of doing so – at one point, he even resigned from the party for that reason – the Nazi party would have been absorbed by the German Socialist party and thus would have disappeared and history would have taken a different path."
"With Hitler's rejection by the party, Hitler's behavior at the time – which no one could really previously explain persuasively – finally makes sense."