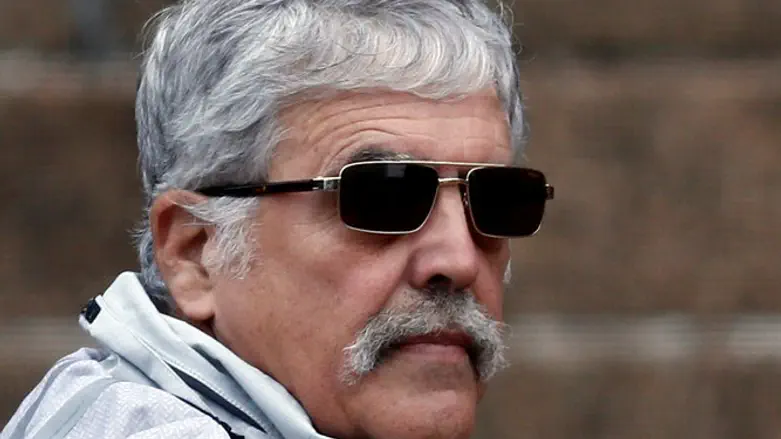 Former Planning Minister De Vido
Reuters
A former key minister in Argentina's husband-and-wife Kirchner governments was arrested for corruption involving hundreds of millions of dollars Wednesday after a Congress vote stripped him of his parliamentary immunity.
Former Planning Minister Julio de Vido was a key figure in the 12-year period between 2003-2015, handling billions of dollars while in charge of Argentina's public works contracts and also acting as a gatekeeper to the Kirchners.
Acting on orders from judges investigating two separate cases, police went to De Vido's house to arrest him after the vote, but returned empty handed. De Vido had meanwhile driven himself to a Buenos Aires court to turn himself in.
Around sundown, he arrived at the top-security prison in Ezeiza, south of the capital, in a heavily guarded police convoy.
The arrest of De Vido, 67, is the latest blow to the Kirchner legacy after Cristina Kirchner's setback in Sunday's legislative polls, which saw her support fall and appeared to dash her hopes of crowning a political comeback with a push for a third presidential term in 2019.
Currently a deputy in the Congress, De Vido was a fixture in the Kirchner governments while other ministers saw their political fortunes ebb and flow in various reshuffles.
"He was not just a simple minister," said analyst Carlos Fara. "He was the one who handled the most money in the government. He was the key to everything."
President Mauricio Macri won strong support for the move in Congress, which voted by 176-0 in favor of removing De Vido's immunity, with one abstention.
The leftist Peronist bloc, from which the Kirchners drew their support, decided not to participate in the vote. Hector Recalde of the Peronist Victory Front party denounced what he called a government "plan to persecute opponents."
Judges investigating two corruption cases - the administration of the coal-fired Rio Turbio power plant and the alleged overpricing of imported liquefied gas - had ordered De Vido's arrest as soon as his immunity was lifted.
Kirchner is facing several corruption charges of her own, but won a senate seat in Sunday's midterm elections which guarantees her immunity from jail if convicted.
She was quoted in a recent interview as saying she was not going to "put her hands in the fire" for De Vido.
The case marks another loose thread in the grand unraveling of the Kirchner legacy. Three other key figures from the free-spending era have been jailed, including former transport minister Ricardo Jaime, who was convicted of embezzlement in deals to purchase trains.
Another insider, real estate developer Lazaro Baez, is suspected of profiting from rigged tenders after receiving hundreds of millions of dollars' worth of public works contracts from the Kirchners.
The most bizarre case involves the deputy planning minister Jose Lopez, who was caught red-handed by police trying to hide nearly nine million dollars in cash in a Buenos Aires convent earlier this year.
Kirchner, who served two terms as president from 2007-2015 after the death of her husband and ex-president Nestor, faces several corruption cases. She is due at a court hearing Thursday to answer an obstruction of justice charge relating to the probe into the deadly 1994 bombing of a building home to a national Jewish charities federation, in Buenos Aires.
In April, she was charged with "illegal association and money laundering" in connection with real estate dealings, along with her adult children Maximo and Florencia.
She also faces trial on charges of financial mismanagement as president, accused of ordering the Central Bank to sell dollar futures at artificially low prices, causing Argentina to lose hundreds of millions.