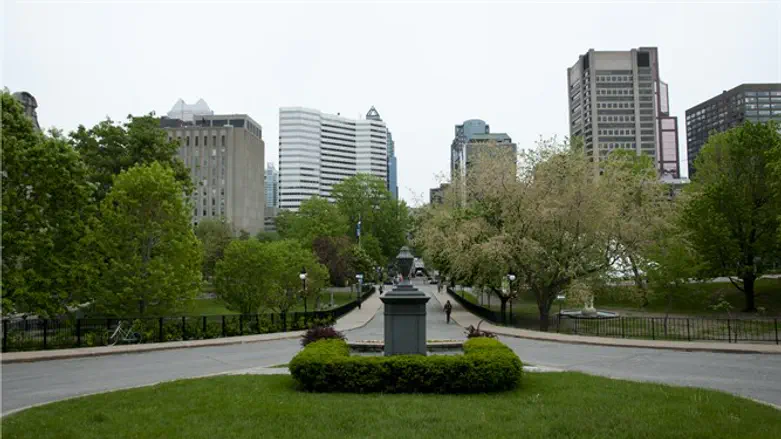 McGill University Campus
iStock
A Jewish member on the Board of Directors of the Students' Society of McGill University (SSMU) in Montreal, Quebec was removed from his position this week due to his involvement with the Jewish community.
The decision was made at Monday night's Fall General Assembly. According to those who attended the meeting, students voted against having the Jewish member sit on the board, doing the same to two other board members seen as being supportive of Israel and the Jewish community.
"It is surprising that after seeing such a positive step forward on the McGill campus with a vote against the anti-Israel, anti-Semitic BDS movement, the student union is now taking a step backward with this blatantly anti-Semitic decision," said Friends of Simon Wiesenthal Center (FSWC) President and CEO Avi Benlolo, who reached out to the university's Principal and Vice-Chancellor stating that if the allegations are true, the decision is unacceptable. "This vote sends a message that Jewish students are not welcome as members of the board at McGill, a type of exclusion that has no place at universities that claim to support inclusiveness."
The students' votes supported a campaign launched by a group that called for the removal of board members who support the anti-BDS initiative at McGill, reportedly calling it a "Jewish conflict of interest." This campaign was launched after, in September, the Board of Directors ratified a ruling by the Judicial Board rejecting the anti-Israel Boycott, Divestment and Sanctions (BDS) movement on campus, stating that it is unconstitutional.