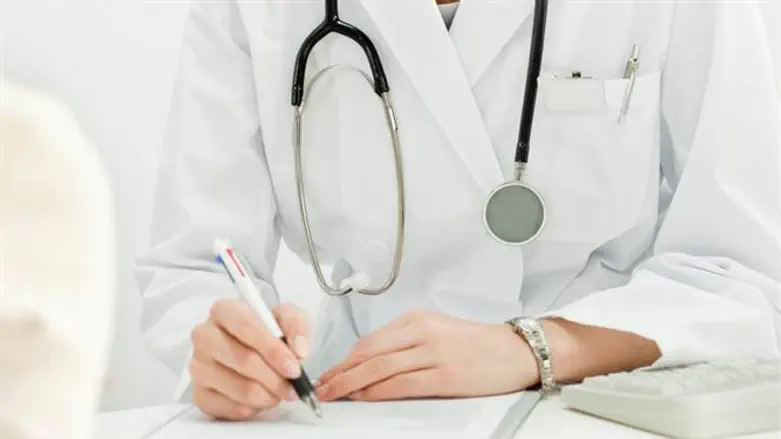 Doctor (stock image)
iStock
Yalena and her six-year-old son Nir arrived on Monday at a clinic in their hometown of Haifa, complaining that Nir's nose was hurting him, and he could not stop itching, Mako reported.
The attending doctor, Dr. Ihab Khativ, immediately called Nir in, and within a few minutes discovered a centimeter-long screw stuck deep in the boy's nose.
The main concern, Dr. Khativ told Mako, was that the screw would enter Nir's body and possibly reach his lungs. In such a case, an immediate operation would be required to remove the screw. However, the Dr. Khativ managed to remove the screw successfully by using a pair of tweezers.
According to Yalena, Nir was playing by himself on the computer when a screw came loose from the keyboard and entered his nose. Upon their arrival at the clinic, Yalena knew only that her son was scared and suffered constant itching in his nose.
"This is an unusual and extremely dangerous occurrence," Dr. Khativ told Mako. "A foreign object in the nose can reach dangerous places in the body and may cause damage. This could have ended in a complicated operation. We are lucky it ended well. I have spoken with the child's mother and everything is fine."