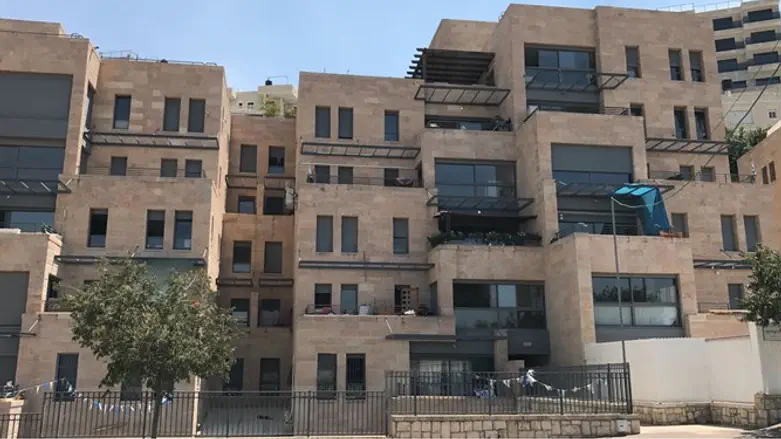 Nof Zion
Hezki Baruch
The local planning and building committee in Jerusalem is set to approve construction of 176 housing units in the Nof Zion neighborhood, Channel 2 reported.
Nof Zion is a Jewish neighborhood adjacent to the Jabal Mukaber neighborhood in eastern Jerusalem. Nof Zion currently has 91 apartments in 7 buildings.
The approval of 176 additional housing units will turn the neighborhood into the largest Jewish community in the immediate vicinity of Jabal Mukaber, home to some 30,000 Jerusalem Arabs.
The master plan for the neighborhood was first approved in 1994. The first stage of the project was built several years ago after the building permits were finally issued.
הקפות שניות בשכונת נוף ציון
חזקי ברוך