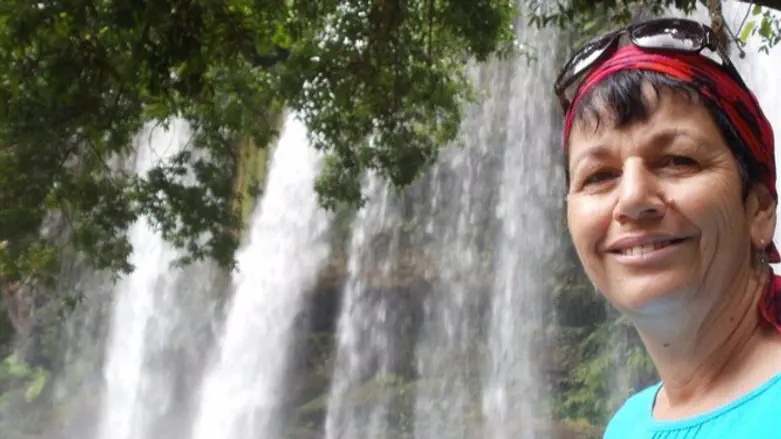 Sara London
Susia community
Sara London, a 59-year-old resident of the Har Hevron community of Susia, died after sustaining serious injuries in a road accident which occurred at the end of the Sukkot festival earlier this month.
The accident occurred on Route 31 between Arad and the Dead Sea. London and Irit Zar-Rothschild, another Susia resident, were on their way to the Dead Sea when their car smashed into a truck which had flipped over on the road.
The two women were evacuated to hospital in serious condition. Sara's condition began to improve and she regained consciousness. At the end of the week, however, Sara's condition deteriorated significantly, and doctors were forced to declare her death. Irit had died a week earlier and her family just completed the seven days of mourning.
Members of the community said that Irit and Sara were good friends and taught in the local school. They were on sabbatical leave this year and had gone to visit the Dead Sea.
Sara and her husband, Dr. Akiva London were among the first residents of Susia and among the founders of Carmel, a neighboring community. The couple had nine children.
Friends of Sara described her as a "stalwart educator, an unrivaled teacher, whose pupils spoke only good things about her and wanted her to be their teacher. In Susia she was seen as a woman full of life, loving-kindness and true friendship.
"Irit and Sara were both active women, who saw the good in people and who knew how to enjoy life. Their untimely departure is a great loss to Susia and the hundreds of pupils in the Har Hevron region. At the end of last week we received support and encouragement from other communities nearby who were praying with us for Sara's recovery, but unfortunately she too died. The Susia community has suffered a tragedy but it is a strong and supportive community and we will know how to emerge from this strengthened."
The funeral of Sara London will be at 4:00 PM from the Susia synagogue to the local cemetery. The family will sit in mourning in Susia.