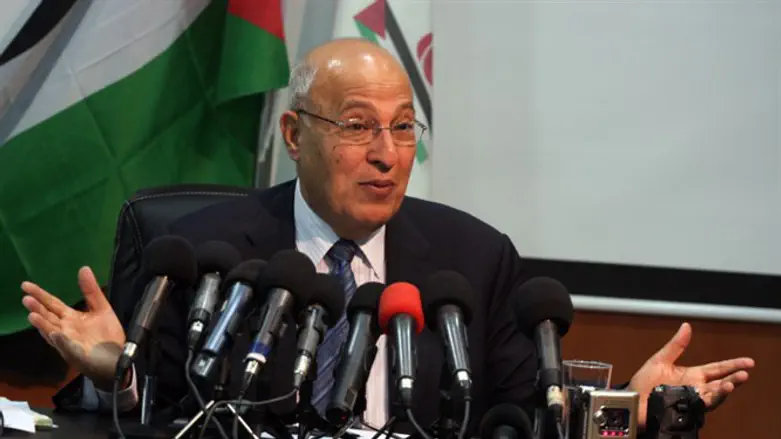 Nabil Shaath
Flash 90
Nabil Shaath, adviser to PA Chairman Abbas, said that the EU plans to increase the amount of aid it grants to the PA from 80 million euro to 320 million euro a year.
Shaath added that 12 European parliaments had demanded their respective governments recognize a Palestinian state. He blamed Israel for lies, asserting that it doesn't want peace and aims to steal more land in Judea and Samaria and Jerusalem by setting conditions for the recognition of a PA-Hamas unity government.
Shaath asserted that Israel tried to avoid a peace initiative and worked deceitfully with the Trump administration. According to Shaath, Israel will not agree to a peace process without international pressure, therefore he called on superpowers to pressure Israel to establish a Palestinian state within pre-1967 borders and to return "refugees." The terms "refugees" or "right of return" are used by the Palestinian Authority to refer to the thrid and fourth generation descendants of Arabs who fled Israel in the1948 war.
Shaath also emphasized that the PA does not fear retribution from Israel. "We reject all Israeli conditions," he said.