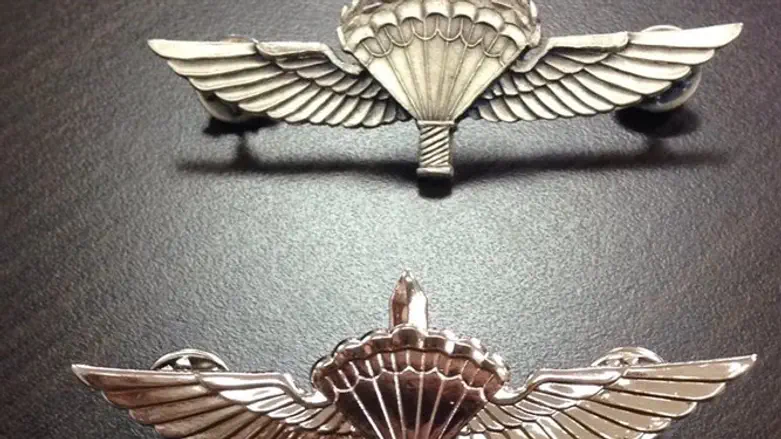 New IDF Jump Wings
IDF Spokespersons Unit
The IDF's fabled jump wings is getting a makeover.
The pin has always been the same for every soldier completing a parachuting course at the IDF's Parachute School in Tel Nof Airbase, but it was decided recently to change things and to add a special pin for those passing the IDF's advanced tactical parachuting course.
On the new pin, the parachute will be square with a sword in the background. It will be given to fighters who undergo a tactical parachute training course that include's High Altitude Low Opening (HALO) jumps, which is done mainly by special units such as Maglan and the Sayeret Matkal. Combat soldiers who finished the non-tactical parachuting course will continue to receive the familiar wings.
A new pin will also be given to tactical jump instructors. Instead of the pin with the white background, they will receive a unique pin, decorated with a bouquet and a star, at the end of their training.
This is not the only change that is taking place at the IDF's Parachuting School these days: the soldiers' barracks are undergoing a significant facelift, and the tents will be replaced by new, air-conditioned residential buildings by the end of the year.