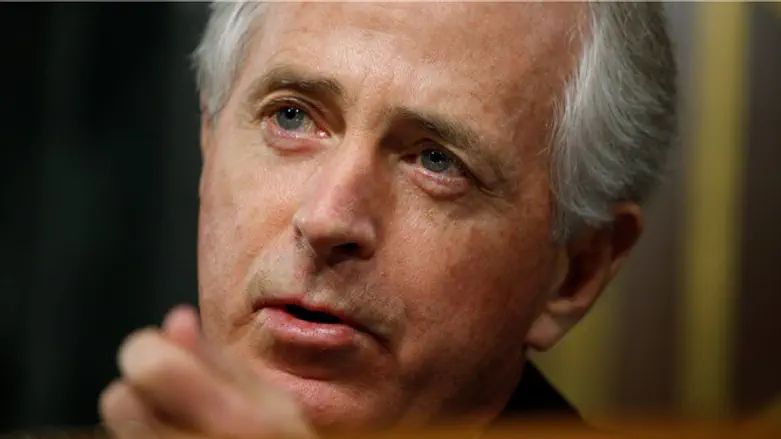 Bob Corker
Reuters
U.S. Senator Bob Corker, the Republican chairman of the Senate Foreign Relations Committee, on Monday urged President Donald Trump's administration to work closely with European allies as it develops its new Iran policy, Reuters reports.
"This is something that can only work if the administration exercises tremendous diplomacy with our European allies," Corker was quoted as having told reporters.
His comments follow Trump's speech on Friday, in which he said he will not certify Iran's compliance with the 2015 nuclear deal and announced that the U.S. would level new sanctions on Iran's Revolutionary Guard Corps.
European countries have expressed their support for the Iran deal even as Trump has criticized it.
Corker is leading an effort in Congress to write legislation setting new conditions for the U.S. role in the pact, such as automatically reimposing sanctions if Iran is deemed to be within one year of developing a nuclear weapon.
Details have not been finalized, but the plan's outline raised concerns that it might cause Washington - not Tehran - to violate the deal reached with Britain, France, Germany, Russia, China, Iran and the European Union.
Corker said Democratic senators told him that Washington must work with Europe.
European Union foreign ministers meeting in Luxembourg on Monday reaffirmed their support for the nuclear pact and said failure to uphold it could have serious consequences for regional peace, and undermine efforts to check North Korea's nuclear ambitions, noted Reuters.
Corker, for his part, said he had tried to convince European officials that the news on Iran was not all bad.
"I ... shared with them that, look, if I were them, I'd look at this as 'the glass is half full,' he didn't withdraw from the JCPOA (the nuclear deal), and that's step one," Corker was quoted as having said.
Trump's criticism of the nuclear deal has angered Iranian officials, who have urged Europe to stick to the deal and defy any U.S. reimposition of sanctions on the Islamic Republic.