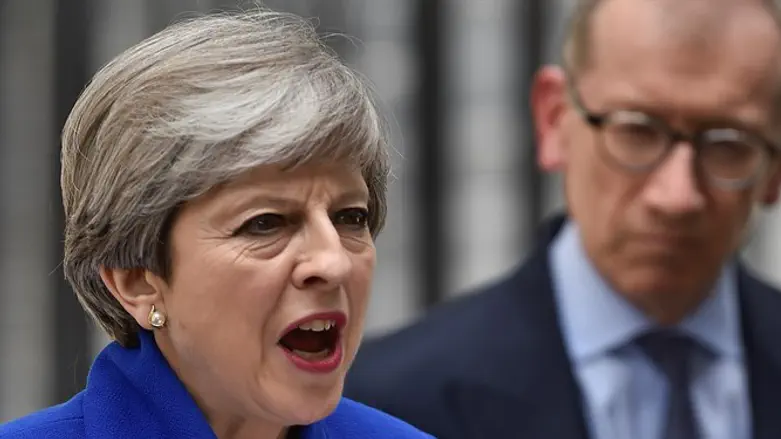 Theresa May
Reuters
Iran was behind a cyberattack on the email accounts of British Prime Minister Theresa May and members of the British Parliament, the Telegraph reported.
According to the report, the June attack, dubbed "brute force," allowed hackers to breach up to 90 email accounts belonging to Prime Minister May and the MPs, and may have been carried out by Iran's Revolutionary Guards.
The network affected by the cyberattack is used by all MPs, including the Prime Minister and Cabinet ministers. The Telegraph reported that 9,000 email accounts were affected, citing Whitehall sources.
The attack, which was initially blamed on Russia, was "not especially sophisticated," BBC security correspondent Gordon Corera.
Corera noted, however, that the attack signaled that Iran is becoming"more aggressive and capable as a cyber power."
The Trump Administration has announced its intention to declare the Revolutionary Guards a terrorist organization. Last week, the US Treasury announced new sanctions against the Revolutionary Guards.
The move came after Trump officially decertified Iran's compliance with the 2015 nuclear deal and vowed to implement "tough sanctions" on the Revolutionary Guard Corps. Trump vowed to end Iran's support for terrorism around the world, calling the sanctions "long overdue".