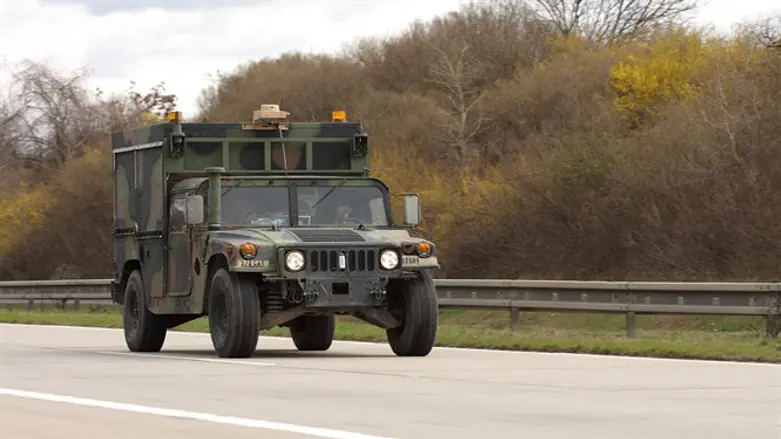 Military Hummer
iStock
Four soldiers were injured on Saturday when a military vehicle overturned in northern Israel.
According to a report on Channel 10 News, the accident occurred in the afternoon, when a Hummer type vehicle overturned several times in the area near the Lebanon border. In the end, the vehicle stood on all four wheels.
According to the report, four soldiers from the Nahal Brigade were injured and evacuated to the Ziv Hospital in Tzfat. The circumstances of the accident are unknown and are under investigation.
Two weeks ago, Lieutenant Avshalom Armoni and Sergeant Avinoam David Cohen were killed during a training exercise when a self-propelled howitzer cannon flipped over.
Four other soldiers were injured in the accident, one seriously, one moderately and two others lightly. Three of the victims were evacuated to the Ziv Hospital in Tzfat and the fourth was taken to the Rambam Hospital in Haifa.