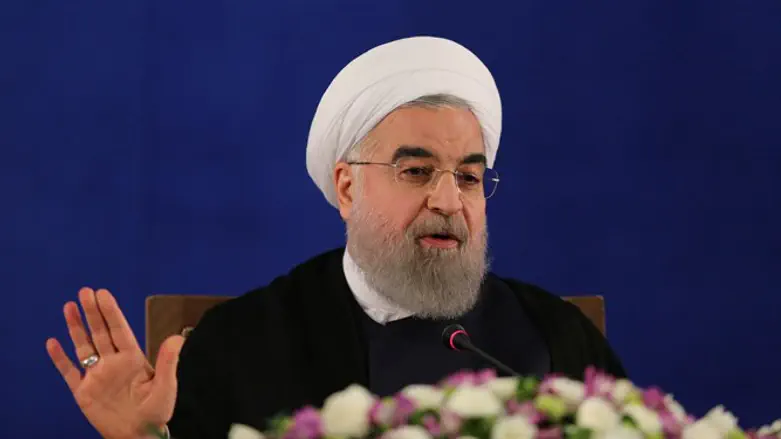 Hassan Rouhani
Reuters
Iranian President Hassan Rouhani on Saturday told Tehran University students that US President Donald Trump cannot roll back the benefits from the Iran deal.
"During the process of nuclear negotiations and in the nuclear agreement, we obtained certain benefits that can never be taken back," the Mehr news agency quoted Rouhani as saying. "Not Donald Trump, and not even ten other Trumps in the world could ever take back these benefits from us."
Rouhani also claimed overwhelming support for his position at the United Nations.
"This year at the United Nations, Iran's positions were shared by over 190 countries in the world," he said. "Only the US and the occupying regime of Israel spoke against Iran."
"We triumphed on the world's diplomatic scene....the nuclear deal was our moral victory. It proved to the world that we had been telling the truth all along.
"Today, if the United States violates (the nuclear deal), the entire world will condemn America, not Iran."
On Wednesday The Washington Free Beacon reported that President Trump is expected to declare Iran in breach of the deal on October 15th, despite pressure by some top administration officials – including Secretary of Defense James Mattis and Secretary of State Rex Tillerson – to certify Iran as being in compliance with the terms of the agreement.
On Friday, Trump told journalists that "The Iranian regime supports terrorism and exports violence, bloodshed and chaos across the Middle East. That is why we must put an end to Iran's continued aggression and nuclear ambitions. They have not lived up to the spirit of their agreement."