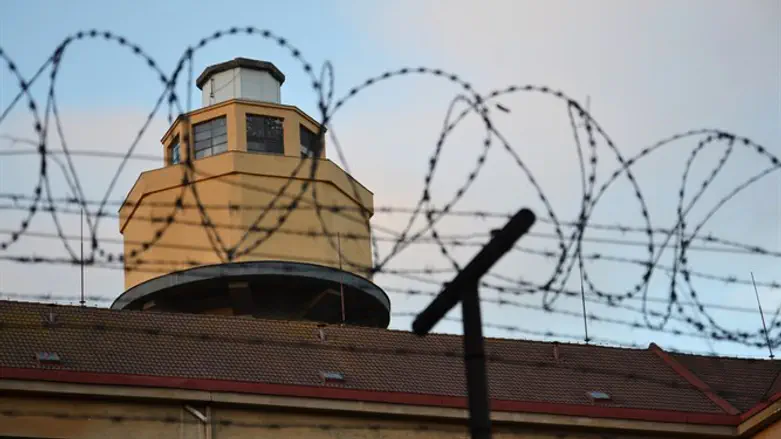 IDF Prison
iStock
The IDF has come under fire for the poor medical care offered at its prisons after a female soldier jailed for possession, use, and sale of marijuana collapsed and died on Tuesday at an IDF jail.
The soldier, who served in the Israeli Air Force, was arrested two weeks ago for possession of marijuana, which authorities believed she kept both for personal use and to sell to other service members on the base where she was stationed.
Following her arrest, the soldier was transferred to the IDF's Prison Four, part of the Tzrifin army complex.
Last week, the soldier collapsed while being held in custody, and remained unconscious until her death Tuesday.
A soldier who was imprisoned with the deceased woman told Channel 2 that the poor quality of health care offered meant that it was a matter of time until a detainee died.
"It's just a question of time when such a thing would happen," she said. "When a soldier complains that something hurts, they assume that you just want to get medical leave. You have to fight to see a doctor - in this case, it ended in death - it's completely a story of neglect."
The soldier, who was in prison for about two months, said that "I have seen at least three cases that I can think of with girls having reached difficult health situations. These cases are not treated in the prison health system, chances are they will let you see a medic who doesn't know anything and the maximum she can do is prescribe painkillers."
The IDF rebutted the contentions, saying in a statement that "the prison bases include medical personnel, doctors, and mental health officers, who provide help for prisoners in accordance with their needs. Every soldier who is admitted to a military prison undergoes a reception call that includes meeting with medical personnel and receives medical treatment if necessary."
IDF prisons have long been known for their poor conditions. In 1997, prisoners at Haifa's Prison Six took staff hostage in protest over what they claimed was the chronic neglect of their medical and nutritional needs.
(Arutz Sheva's North American desk is keeping you updated until the start of Sukkot in New York. The time posted automatically on all Arutz Sheva articles, however, is Israeli time.)