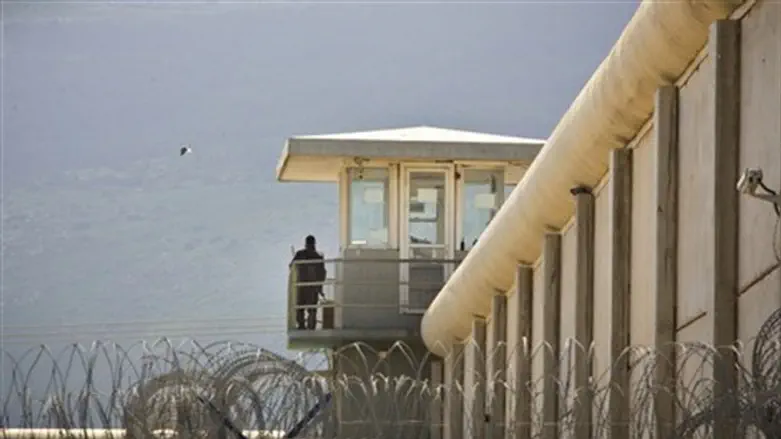 Israeli Prison (illustrative)
Flash 90
A female soldier jailed for possession, use, and sale of marijuana died Tuesday, days after she collapsed while being held in an IDF prison in central Israel.
The soldier, who served in the Israeli Air Force, was arrested two weeks ago for possession of marijuana, which authorities believed she kept both for personal use and to sell to other service members on the base where she was stationed.
Following her arrest, the soldier was transferred to the IDF's Prison Four, part of the Tzrifin army complex.
Last week, the soldier collapsed while being held in custody, and remained unconscious until her death Tuesday.
On Monday, the IDF announced that it had opened an investigation into the young woman's death, and that an internal investigatory committee would probe whether the soldier was treated properly during her detainment in Prison Four.