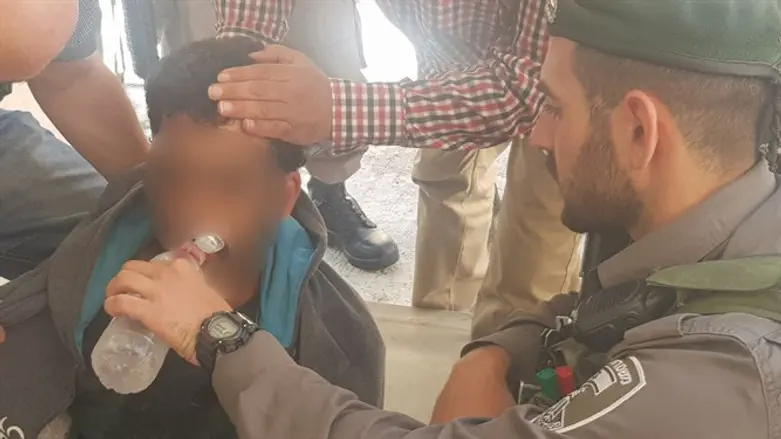 Helping the Palestinian Arab
Border Police
Israeli Border Police on Thursday treated a Palestinian Arab man who fainted in Hevron's Cave of the Patriarchs (Mearat Hamachpela).
Border Police officers arriving at the scene immediately noticed an unconscious Palestinian Arab man in his 30s. The team's paramedic immediately began providing medical treatment, causing the Palestinian Arab to regain consciousness.
His condition improved shortly thereafter.
The Border Police officers also called the Red Crescent, who sent an ambulance which arrived after the victim's condition had stabilized.
"This is not the first time Border Police officers and paramedics were called on to provide medical treatment to a Palestinian Arab," a Border Police spokesperson said. "Our officers provided medical treatment and will continue to do so, regardless of the victim's religion, race, or sex."