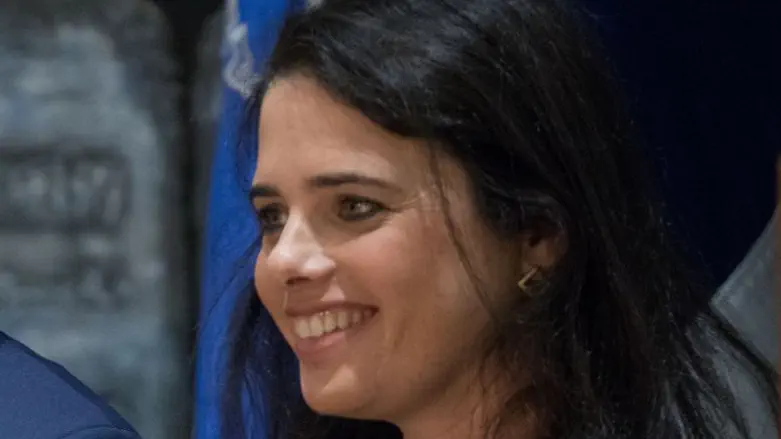 Ayelet Shaked
Flash 90
Justice Minister Ayelet Shaked visited the Ariel Municipal Court on Tuesday to support Jewish settlement in Judea and Samaria.
Shaked also referred to the controversy surrounding the Supreme Court Chief Justice's decision not to send a representative of the judicial system to the ceremonyon Wednesday marking 50 years of building Jewish communities in Judea, Samaria, the Golan and Jerusalem.
"Our legal system is deployed all over the country and I am always happy to visit the courts and strengthen the authorities and the system," Shaked asserted.
"Tomorrow I will be at the ceremony marking 50 years of settlement in Judea and Samaria, and as you know, the judicial system is an integral part of settlement.
"I send condolences to the families of those murdered today; hatred will not weaken us, we will continue to develop and settle our land," she said.