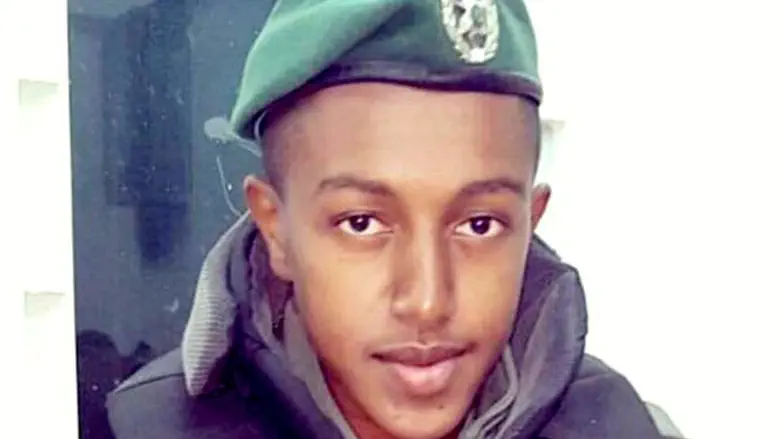 Solomon Gaviria
Police spokesman
Friends of Border Policeman Staff Sergeant Solomon Gaviria described him as an "outstanding pupil with a big heart who loved the country and wanted to protect it."
Dozens of family members, neighbours and acquaintances descended on the Gaviria house in Beer Yaakov. Gaviria joined the Border Police a year and a half ago and served in the Jerusalem corridor. A year ago he was lightly wounded in an attack near the site of today's attack. The incident occurred on a Shabbat during a patrol along the fence of Har Adar. A terrorist jumped out of the bushes and stabbed him in the hand.
One of Gaviria's officers related that despite his wounds, Solomon fought back and succeeded in fending off the terrorist. Friends added that after he recovered from his wounds he insisted on returning to service.
Gaviria is survived by two sisters and a brother.
The leader of the Ethiopian community in Beer Yaakov, Baruch Boglah, said: "I have known this hero for many years. A year ago he was injured in the war against terrorists, recovered and returned to serve. Unfortunately today we heard the worst possible news. He grew up here, studied here and excelled."