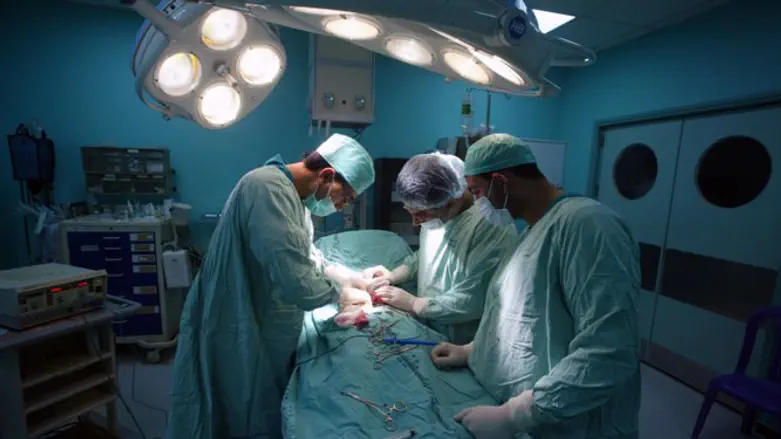 Surgery (illustrative)
Flash 90
Police arrested four members of an NGO dealing with organ transplants on Monday over suspicions that members of the association advanced names on the organ transplant wait list in exchange for money that was transferred, in most cases, in the form of donations to the association.
Police had opened the investigation several months ago following a series of complaints to the Ministry of Health. As part of the probe, police interviewed former donors to the NGO, and their suspicions were strengthened due to the fact that the majority of those donating money were unable to work and their financial situation was poor, leading authorities to conclude that these were not really donations, but in fact payment for advancing on the waiting list for an organ transplant.
Police have installed a temporary caretaker to run the NGO in order that the organization can continue to function and facilitate organ transplants despite being under investigation.
Police stressed that those who donated money to the NGO in exchange for a shorter wait time for transplants are not being investigated, as their actions were done in order to save their own lives.
"This is a complex and sensitive investigation, in which police received testimony that raised suspicions that the NGO was violating the Organ Transplant Law. We do not allow people to harm the value of human life in Israel," the police said.