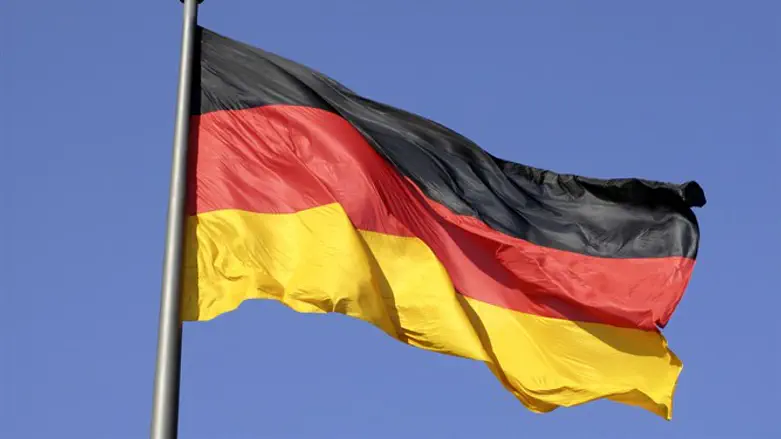 Flag of Germany
iStock
Germany on Wednesday formally accepted an international definition of anti-Semitism in a move designed to provide clarity for the prosecution of related crimes, JTA reports.
The German Cabinet announced it unanimously adopted the working definition promoted by the International Alliance for Holocaust Remembrance, a body with 31 member states.
In addition to classic forms of anti-Semitism, the definition offers examples of modern manifestations, such as targeting all Jews as a proxy for Israel, denying Jews the right to a homeland and using historical anti-Semitic images to tarnish all Israelis.
The European Parliament in January voted to adopt a resolution calling on member states and their institutions to apply the International Holocaust Remembrance Alliance's definition of anti-Semitism.
Britain, Austria and Romania have also adopted the definition.
"We Germans are particularly vigilant when our country is threatened by an increase in anti-Semitism," Minister of the Interior Thomas de Maizière said following the Wednesday morning meeting.
"History made clear to us, in the most terrible way, the horrors to which anti-Semitism can lead," he added.
Josef Schuster, head of the Central Council of Jews in Germany, welcomed the announcement "as a clear signal" that anti-Semitism is not tolerated in Germany.
Schuster said he hoped the definition would be "heeded in schools, in the training of public servants and in the courts," and that it would help police to categorize crimes effectively.
"Cases of anti-Semitism are all too often overlooked or even ignored by authorities due to the lack of a uniform definition of anti-Semitism," said Deidre Berger, director of the American Jewish Committee's (AJC) SRamer Institute for German-Jewish Relations in Berlin, according to JTA.
"This will change dramatically with the adoption of the Working Definition, which will make it more apparent when anti-Semitism rears its ugly head," added Berger.
"This decision, coming at the beginning of the Jewish New Year, sends an important and reassuring message to the Jewish community in Germany."
The adoption of the International Holocaust Remembrance Alliance's definition of anti-Semitism was recommended by the independent Bundestag Commission on Anti-Semitism. The commission also has urged the appointment of a federal commissioner for anti-Semitism affairs — a move the AJC and other Jewish organizations have promoted as essential to "fight[ing] anti-Semitism as well as respond[ing] to current manifestations," Berger said.
The IHRA definition says anti-Semitism "is a certain perception of Jews, which may be expressed as hatred toward Jews. Rhetorical and physical manifestations of antisemitism are directed toward Jewish or non-Jewish individuals and/or their property, toward Jewish community institutions and religious facilities."
(Arutz Sheva's North American desk is keeping you updated until the start of Rosh Hashanah in New York. The time posted automatically on all Arutz Sheva articles, however, is Israeli time.)