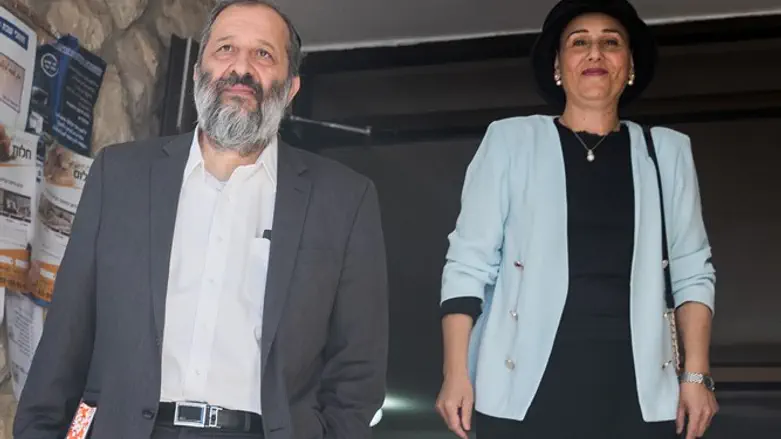 Aryeh annd Yaffe Deri
צילום: יונתן סינדל, פלאש 90
Police are investigating Interior Minister Aryeh Deri (Shas) over his extending the borders of Telz Stone to include a large tract of farmland, Reshet Bet reported.
As part of the police investigation of Deri, authorities are probing the Interior Minister's decision in May to extend the municipal borders in Telz Stone to include large amounts of farmland. Changing the land's status meant that it would have been rezoned for building housing units, causing its value to skyrocket.
Police are examining why the land was transferred, a decision that caused significant profits to its owners.
According to the report, the decision was made by Deri and Jerusalem Municipality member Moshe Leon.
Interior Minister Aryeh Deri said in response that he made the decision solely for professional reasons.
Police are investigating Aryeh Deri and his wife Yaffa for money laundering, breach of trust, theft by a public servant, false registration, and tax offenses. The investigation is a combined effort of police, the tax authorities, and the Justice Ministry's anti-money laundering authority.