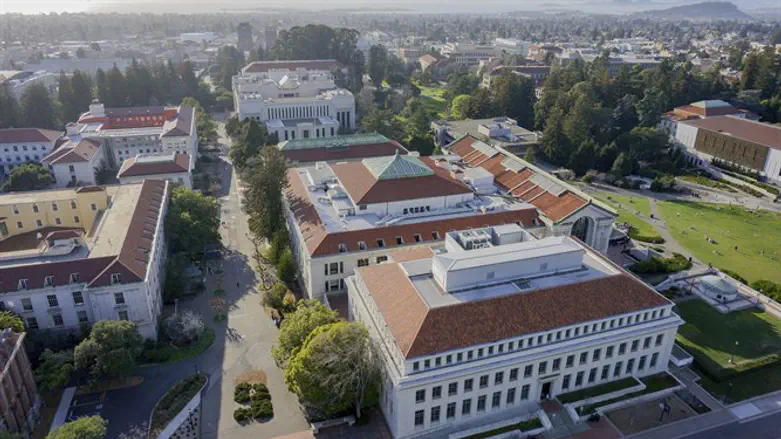 UC Berkeley campus
iStock
Conservative pundit Ben Shapiro spoke at the University of California at Berkeley Thursday night amid threats of violence from the radical Antifa group.
Berkeley spent approximately $600,000 to protect Shapiro and students who wished to hear him speak. Leftist activists slammed Shapiro, an Orthodox Jew, as a "neo-Nazi" and a "white supremacist."
The campus was placed on virtual lockdown as metal detectors, concrete barriers and police barricades were set up to keep the peace.
Shapiro slammed Antifa for making the expensive measures necessary. "Free speech isn't free. It costs over $600,000 thanks to Antifa."
Free speech isn't free. It costs over $600,000 thanks to Antifa.

— Ben Shapiro (@benshapiro) September 14, 2017
"Conservatives here have done something amazing. They've achieved something incredible," Shapiro said during his speech. "If you look outside, there's K-bar everywhere. They've built basically these structures to keep Antifa from invading the premises.
"So that means Berkeley has achieved building a wall before Donald Trump did," he added.
Local police were permitted to use pepper spray on individual protesters if the expected violence got out of hand. The extensive security measures scared off the majority of the protesters, and the event was held without the feared violence. Three protesters were arrested for possessing weapons prior to the event.
"No violence, no nothing. And now we are spending well into six figures so that I can say many of the same things. It's utterly absurd," Shapiro said in his speech.
Several protesters shouted outside the auditorium: "Speech is violent, we will not be silent!"
"Thanks to Antifa and the supposed anti-fascist brigade for exposing what the radical left truly is," Shapiro told the large audience. "All of America is watching because you guys are so stupid. It's horrifying, I am grateful, and you can all go to hell, you pathetic, lying, stupid jackasses."
Shapiro praised the police for preventing violence at the event.
"These are the folks that stand between civilization and lawlessness," adding that "the only people who are standing between those ATMs and the Antifa are the police, and all they get from the left is a bunch of crap."
Several scuffles occurred following the speech, when protesters clashed with police and counter-protesters. Two more people were arrested.