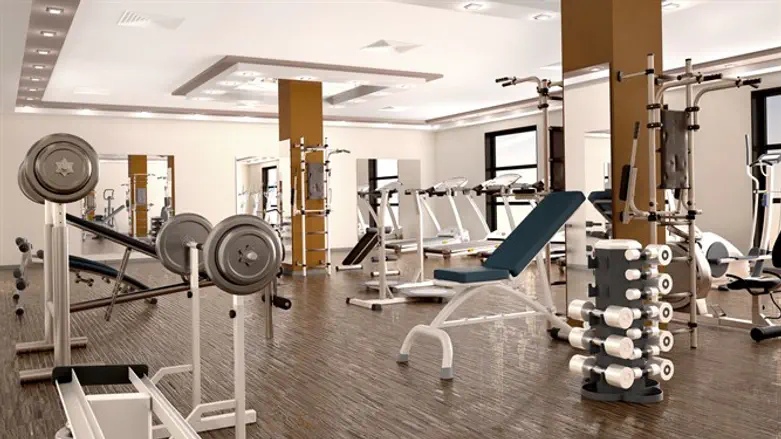 Gym equipment
iStock
An Orthodox Jewish woman has won the right to exercise in her skirt after being turned away by two women's gyms in Brooklyn.
Yosefa Jalal Wood-Isenberg, 27, sued the Lucille Roberts chain of health clubs in 2015 after she was removed and banned from two of its franchises for wearing a knee-length, fitted skirt in keeping with her traditional religious lifestyle.
The lawsuit filed in Manhattan federal court accused the women's-only fitness company of religious discrimination in violation of federal, state and city law, the New York Post reported.
As part of the settlement reported last week, the company has reinstated her membership and paid her an undisclosed amount of money. Wood-Isenberg has since moved to Philadelphia.
She told the Post that she has been relying on fitness videos to exercise since being banned from the gym.
Wood-Isenberg joined the gym in 2011 and worked out in her skirt at various branches until she was told in 2013 and 2014 that she could not wear a skirt during workouts. In 2015, the manager of one of the branches accused her of "'trespassing' because she was not wearing appropriate attire," according to the lawsuit. The fitness company then revoked her membership.
In May, an Orthodox Jewish paramedic sued a New York hospital for discrimination for not allowing her to wear skirts.