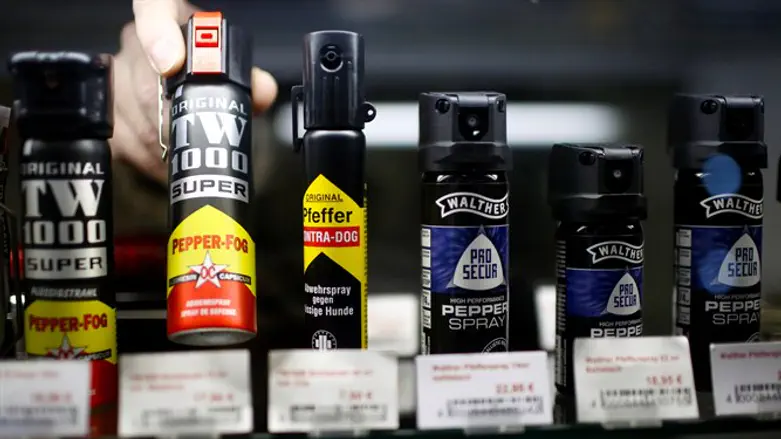 Pepper spray
Reuters
Twenty students and teachers in a Ramat Gan high school were lightly injured on Wednesday morning after pepper spray was sprayed in their school.
Magen David Adom (MDA) paramedics treated the victims, who suffered from breathing difficulties and a feeling that their eyes were burning.
Four of the victims - a teacher and three students - were brought to Tel Hashomer Hospital.
MDA paramedic Yossi Bar-Maoz said, "We received a notification about several children whose eyes were burning and who were suffering itching and breathing difficulties after exposure to pepper spray."
"Magen David Adom ambulances and a motorbike arrived at the scene, and we administered treatment, checking students in the school's courtyard. There were three students and one teacher who did not feel well, and we transferred them to the hospital in light condition."