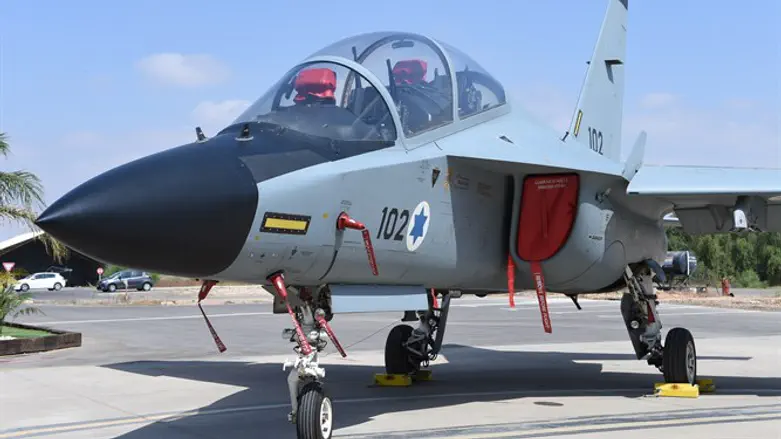 Plane (illustration)
Dana Shraga, Defense Ministry
Two Israeli Air Force pilots on Sunday were sentenced to three days of incarceration after they damaged a civilian plane in a runway accident on Thursday.
The incident occurred at Tel Aviv's Sde Dov Airport, when the pilots' IAF Beechcraft King Air struck a civilian plane on the airfield.
According to Israel Hayom, the planes brushed lightly against each other as the King Air passed by towards the runway.
According to the report, the incident occurred as the King Air's intelligence officer, captain, and co-pilot - part of the "Flying Camel Squadron" - were getting ready for takeoff. During the trip down the runway, the military plane brushed against an aircraft owned by the Ayit Aviation corporation. Both planes were lightly damaged and returned for repairs.
The two young military pilots were sentenced to three days in military jail.
An IDF spokesperson confirmed the incident and said that "initial investigations show the damage was caused by lack of attention and meticulousness in following Air Force policy. The two were given a significant sentence of three days in jail."