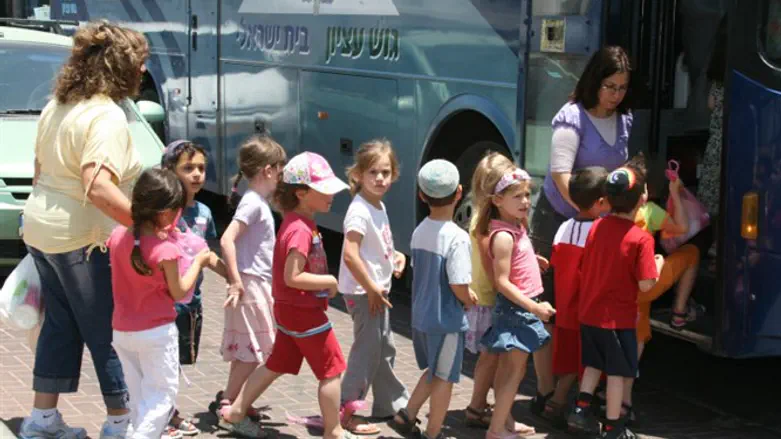 School bus
Flash 90
A five-year-old haredi student was let off a school bus on a busy road in Beit Shemesh.
A passing civilian noticed the child standing alone on the road, and asked what had happened. According to the boy, the driver let him off since he was not properly buckled.
Video footage shows the child standing alone on a highway, with no buildings or people in sight.
According to Kikar Hashabbat, the bus company said the bus chaperone, not the driver, was the one who decided to let the child off. The child, they said "caused problems...and was therefore let off the bus." They also said the driver and chaperone came back some time later and took the boy home. The boy's parents, they claimed, were told about the decision.
In a statement, the bus company said, "The Dikla transportation company is a professional company which abides by safety rules. In this case, the chaperone ordered the driver to let the children off. Any questions or comments should be directed to the client who ordered the bus, and not to the company itself."