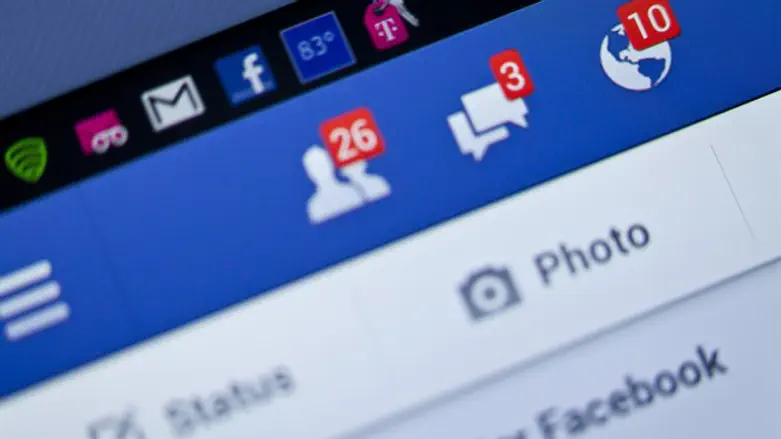 Facebook
iStock
After Israeli security forces discovered several months ago a series of online attacks on soldiers by Hamas operatives attempting to gain sensitive information by posing as women on Facebook, the IDF's Information Security department has since held a drill testing the awareness and caution of IDF soldiers against such threats.
The IDF website reported that, for some two months now, the Information Security department of the IDF Intelligence branch has held "Operation Social Resistance," during which contact was made through Facebook with IDF soldiers in a manner similar to the ways in which Hamas initiated contact, attempting to gain sensitive information from unsuspecting soldiers.
As part of the operation, the department - posing as a Hamas-like entity posing as a woman - would send friend requests on Facebook to soldiers. If the soldiers accepted the request, an online chat was initiated, and the soldiers were eventually asked during the course of conversations to click on a link. If they did so, a message would appear warning the soldiers not to click on unfamiliar links, "which could serve the enemy in taking control over your cell phone or computer," turning them into devices for "listening and tracking."
According to a senior official in the Information Security department, "The goal of the operation was to raise awareness among soldiers not just through lectures and videos, but through the experience of a personal 'attack,' so as to imprint the severity of the threat in their consciousness. We turned to them with the intention of checking whether they were aware of the dangers, whether they accepted the friend requests and whether they reported the suspicious activity."
Out the 350 soldiers who received friend requests during the operation, only six percent accepted the request. Out of those who approved the request, some reported the suspicious activity, but about half clicked on the link that led to the warning message.
"True," said the official, "six percent doesn't sound like a lot, but even [a small percentage like this] can be critical. Even if only two people among them have classified positions, information can be passed through them to the enemy. One 'accidental spy' is enough to cause damage."