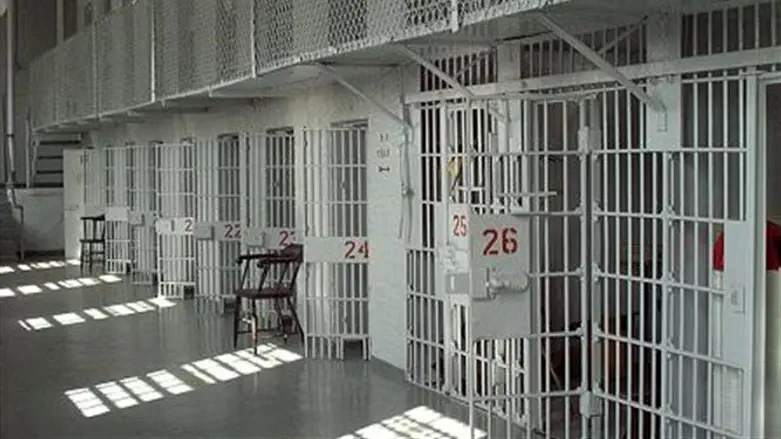 Prison - illustrative
Flash 90
An IDF soldier serving time in a military prison escaped last week, after he climbed to the roof of a synagogue in the prison complex.
The prisoner, who was convicted of desertion, had been sentenced to be jailed in Prison Four, an army jail inside the Tzrifin base in central Israel.
The man made his escape by climbing to the roof of a synagogue in the complex, and from there jumped to the roof of another building close to the prison fence. The soldier then was able to climb over the fence – and make his escape to the city of Rishon Letzion.
Authorities were alerted to the prisoner's escape and deployed military police and local police officers to apprehend the escapee. After a four-hour search, the prisoner was located and captured.
The prisoner claims that during his arrest, military police officers beat him after he was already handcuffed. Army officials are investigating the claim.
"Last Thursday, a deserter escaped from the detention center at the Tzrifin army base," an army spokesperson said. "The IDF and Israel Police captured the deserter shortly after his escape. Claims that the force was used against the deserter as he resisted arrest are being investigated. The overall incident [including the escape itself] will be investigated and the proper actions taken."